Source :
Japanese Geoparks Network
Published :
February 13, 2016
The UNESCO Global Geoparks Celebration Forum was held in Hakusan Tedorigawa Japanese Geopark on 23 – 24 January 2016. The forum was organized by the Japanese Geoparks Network, along with the Hakusan Tedorigawa Geopark and the Operating Unit Ishikawa/Kanazawa, and Institute for the Advanced Study of Sustainability, United Nations University to celebrate the birth of UNESCO Global Geoparks, and discuss the future direction of Japanese geoparks.
In keynote speeches, Dr. Patrick McKeever (Chief of Section Earth Sciences and Geo-Hazards Risk Reduction Section, UNESCO) addressed the groundbreaking significance of the UNESCO Global Geoparks to UNESCO, followed by Dr. Koichiro Matsuura (former Director General of UNESCO) who discussed the mission of UNESCO and global environment protection in the global community. Lastly, Dr. Hiroyuki Matsuda (member of the Japanese National Committee for Man and the Biosphere(MAB) Programme) identified how Japanese Biosphere Reserves have learned from Japanese Geoparks. During the panel discussion, panelists debated how to connect sustainable development and geoparks, and the contributions that the Japanese Geoparks can make to the Global Geoparks Network.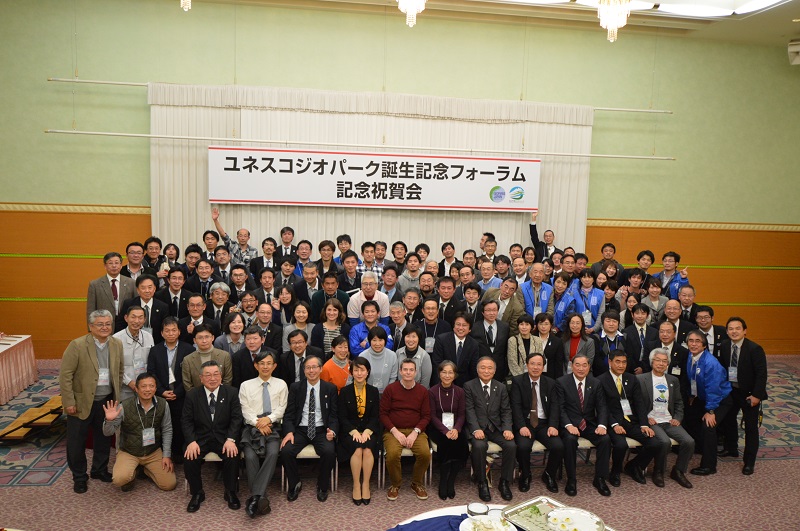 During the workshop that took place on the following day, participants further discussed the topic of networking and international contribution, and identified a number of possibilities for future engagement with the global network. Japanese geoparks intend to work toward these in preparation for the 7th International Conference on UNESCO Global Geoparks in the English Riviera UNESCO Global Geopark this September.