Source :
Itoigawa UNESCO Global Geopark, Itoigawa, Japan
Published :
March 6, 2016
Fellowship Programme conducted by the Japanese National Commission
From February 28th to 29th, a seven guests representing the National Commissions for UNESCO in China, Korea, Thailand, Malaysia, Germany and Japan visited the Itoigawa UNESCO Global Geopark as part of an annual Fellowship Programme conducted by Japanese National Commission for UNESCO.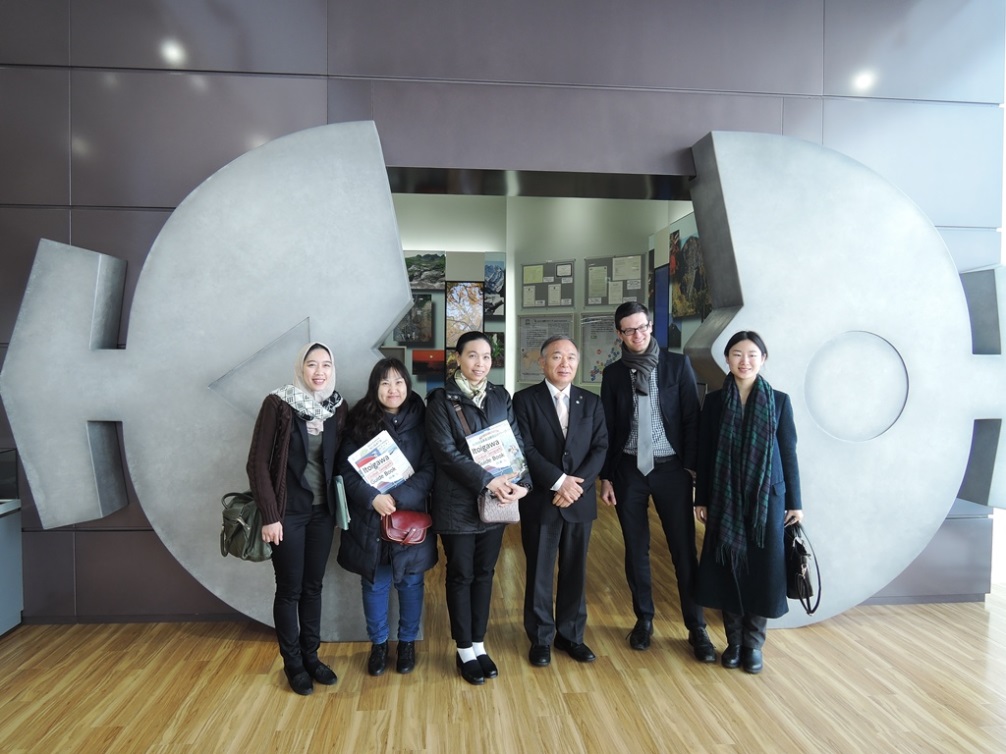 Participants pose with Itoigawa Geopark Chairman Toru Yoneda
The Fellowship Programme is held yearly by the Japanese Commission to promote fellowship and exchange among UNESCO Commission staff in the Asia Pacific Region. This year, a member of the German Commission was also invited to join. The group visited various UNESCO-related regions in Japan, including the World Heritage Site of the Historic Villages of Shirakawa-go and Gokayama, the Hakusan Biosphere Reserve, Kanazawa, a member of the UNESCO Creative Cities Network, as well as Itoigawa UNESCO Global Geopark.
Participants learn about jade and the formation of the Japanese Islands in the Fossa Magna Museum
The program in Itoigawa included presentations on the UNESCO Global Geopark program, the features and activities of the Itoigawa UNESCO Global Geopark and the Japanese Geoparks Network and how it works to promote the geopark model in Japan. The visitors then toured the Fossa Magna Museum where they could learn about the wealth of geological features in the Itoigawa region, how they can be used to tell the story of the formation of the Japanese Islands and how they have shaped the lives and culture of not only the people of Itoigawa, but Japanese society as a whole.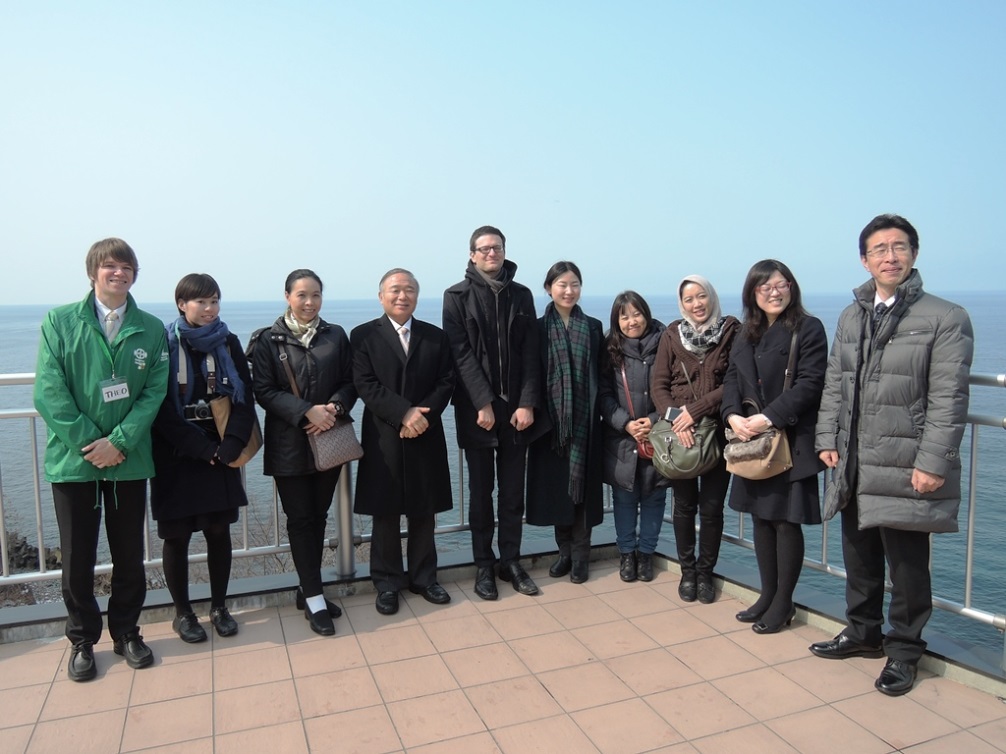 Group photo at the Oyashirazu Geosite
The tour culminated in an excursion to the Oyashirazu Geosite, where the Northern Japanese Alps collapse directly into the Sea of Japan. This impressive geological formation, a relic from when Japan was attached to the Asia mainland, formed a natural boundary throughout Japan's history.
Through participating in exchange programs like this one, the Itoigawa UNESCO Global Geopark hopes to continue to spread the Global Geopark model and facilitate networking among Geopark regions.