Source :
Unzen Volcanic Area UNESCO Global Geopark, Japan
Published :
August 26, 2016
Recently, a sister relationship was officially formed between Unzen Volcanic Area UNESCO Global Geopark and Hong Kong UNESCO Global Geopark.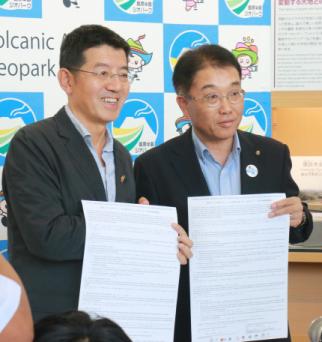 Since establishing a cooperation agreement on 15 June 2013, the two geoparks have cooperated in a number of areas: sharing technical information, organizing staff and student exchanges, and promoting geopark activities.
The announcement ceremony for the sistering arrangement was held in Mt.Unzen Disaster Memorial Hall in Shimabara city with over 100 participants from the Geopark Council, municipal offices, Ministry of Land Infrastructure and Transport, Ministry of Forestry, Ministry of the Environment, a local high school and junior high school, a geopark guide team, and geopark supporters from the Shimabara Peninsula.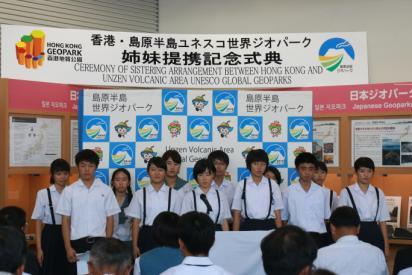 During the ceremony, a girl from Shimabara High School, who visited Hong Kong last year, presented her impression of Hong Kong UNESCO Global Geopark, describing the unforgettable beautiful scenery and her enjoyable experience there. She added that she wanted to study English harder and promote geopark activities after visiting a geopark in a foreign country.
After the ceremony, Dr.K M Yeung shared with the participants the global networking activities of Hong Kong UNESCO Global Geopark.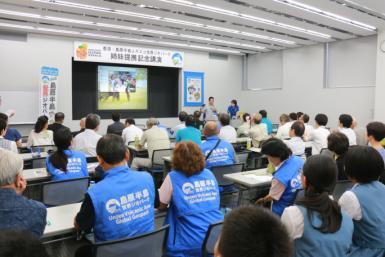 The two geoparks will continue to cooperate in research, education, staff training and mutual promotion to support the development of the two geoparks and the Asia Pacific Geoparks Network.