Source :
Itoigawa UNESCO Global Geopark, Japan
Published :
September 30, 2016
On Saturday, September 24th at Kanazawa University, the Japanese Association of Mineralogical Sciences announced their selection of jade as Japan's National Stone.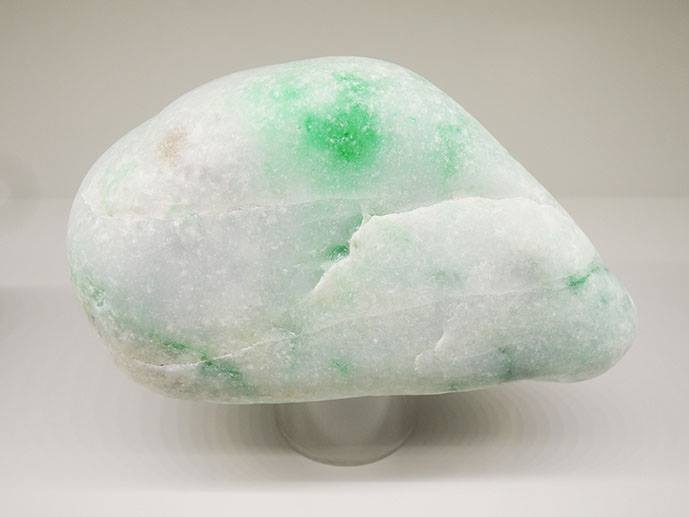 Raw jadeite from Itoigawa UNESCO Global Geopark
(Courtesy of the Fossa Magna Museum)
The stone was selected from a list of candidates chosen based on the following criteria:
1. A beautiful, well-known stone that naturally occurs in Japan
2. A stone that has global significance not only in mineralogy and geology, but other fields as well
The following criteria were considered as not essential, but preferred in a candidate:
3. A stone that has been used for a long time throughout a large part of Japan.
4. A stone that is still produced today and can still be observed in nature.
5. Natural observation is done in a sustainable way according to conservation law
The list of stones was narrowed down to five at the conference in Kanazawa: granite, jade, native gold, quartz and stibnite, but after two rounds of voting, jade was announced the official National Stone of Japan.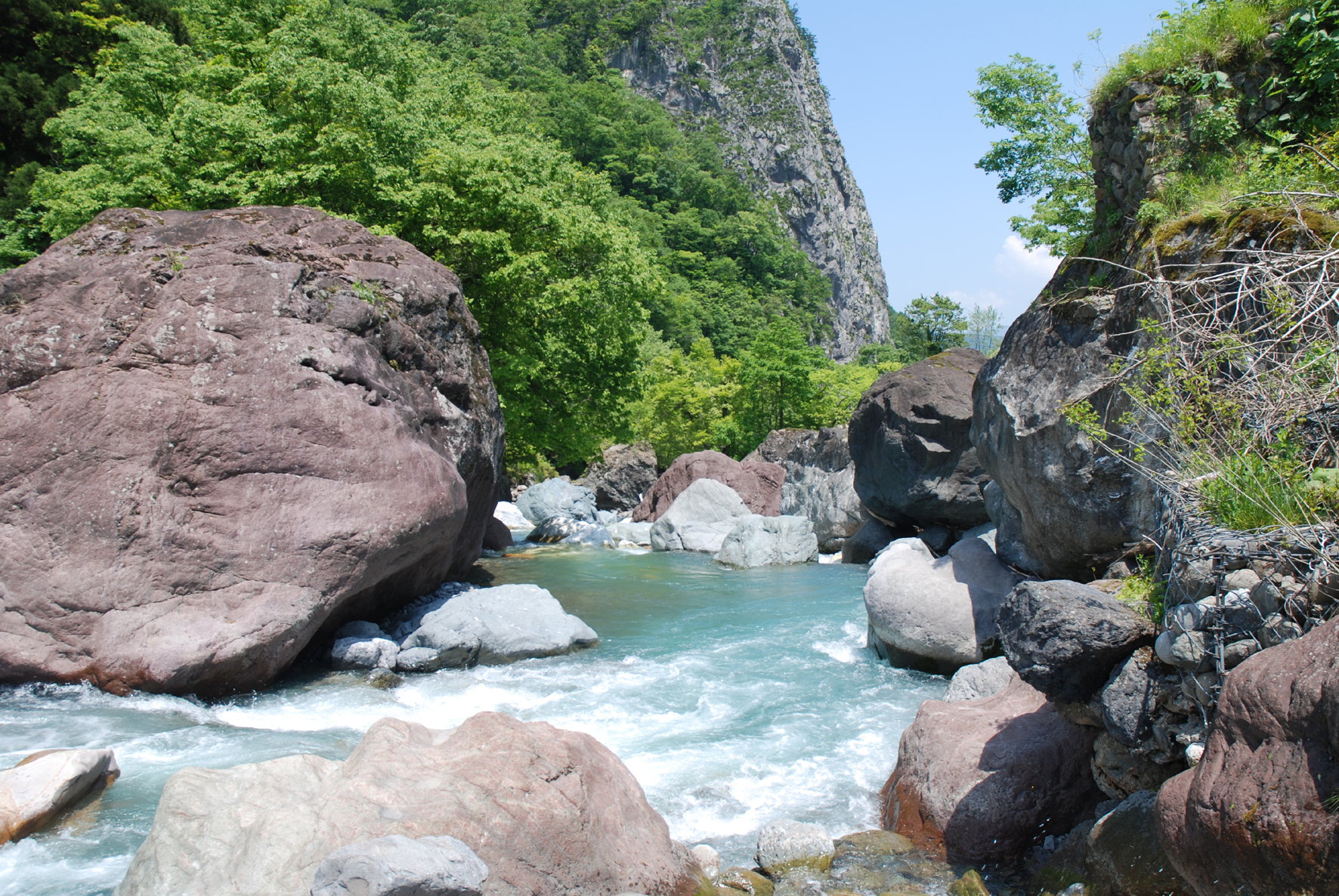 The Kotakigawa Jade Gorge – One of Itoigawa UGGP's Largest Jade Deposits
As the home to Japan's largest and only gemstone-quality jade deposits, the Itoigawa UNESCO Global Geopark has received this news with great honor. It was in the Itoigawa region that the prehistoric Jomon people, predecessors of modern-day Japanese, first started to collect and shape this beautiful stone into hammers, axes and beads, sparking the world's first jadeworking culture, thousands of years before similar cultures arose in Central America. The jade collected and crafted in Itoigawa was traded throughout prehistoric Japan and even traveling as far as the Korean Peninsula where it has been unearthed from multiple archaeological sites.
Early samples of jade beads from the Itoigawa Region at different stages of completion
(Courtesy of the Chojagahara Archaeological Museum)
However, with the recognition that this designation brings comes new pressures and challenges for the Itoigawa UNESCO Global Geopark. In particular, the designation will most certainly increase the value of jade as a collector's item, putting pressure on conservation efforts in the Itoigawa Geopark. While we welcome any designation that brings recognition to our shared geological heritage, we at the Itoigawa UNESCO Global Geopark reiterate our message of conservation and preservation. It is important that we recognize the importance of Itoigawa Geopark's jade deposits as geological heritage to be conserved and enjoyed in a sustainable way to ensure that it will continue to enrich the lives of future generations.