Source :
Hong Kong UNESCO Global Geopark, China
Published :
December 6, 2016
Hong Kong UNESCO Global Geopark (HKUGG) is constantly looking for innovative ways to support local economic and cultural activities in the geopark and local communities. In order to publicise geotourism, and to promote the visibility of the geopark and awareness of the UNESCO Global Geopark concept, HKUGG has just launched the "Visibility-Enhancement Initiative", which is supported by different stakeholders, including students, local communities and other government departments.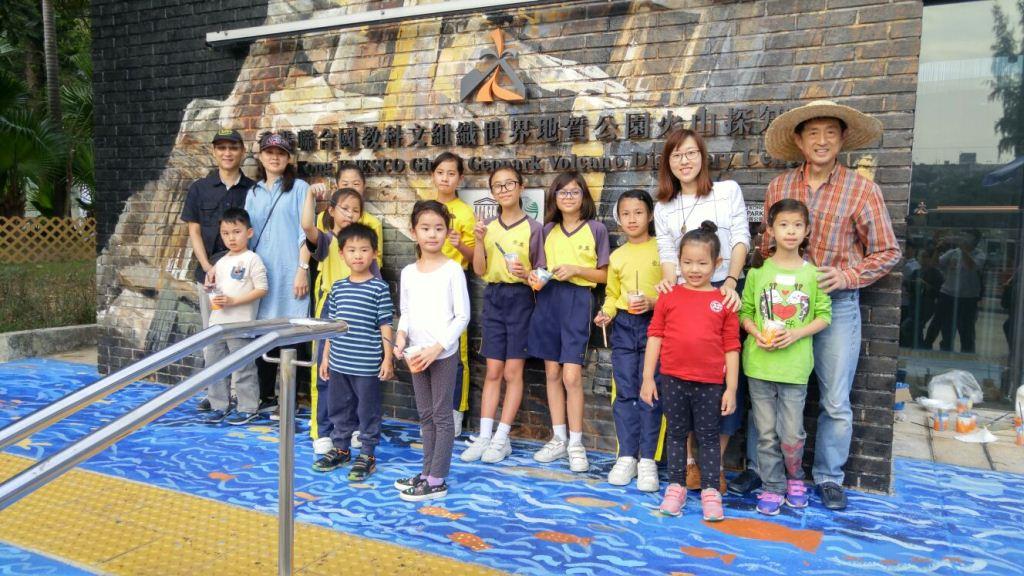 On 3 and 4 December 2016, HKUGG participated in the 2nd Sai Kung District art fair, called Sai Kung Art And About. Local artists were invited to beautify the gateway of HKUGG at the Volcano Discovery Centre near the Sai Kung waterfront promenade. Visitors and students from different communities participated in the creation of a geopark-themed mural and enjoyed promoting UNESCO Global Geoparks through art painting. The event enhanced the HKUGG's visibility, helped foster a closer connection between the local community and HKUGG, and nurtured a sense of community pride among the participants.
Students enjoy the mural-painting workshop
The Volcano Discovery Centre before the visibility-enhancement initiative.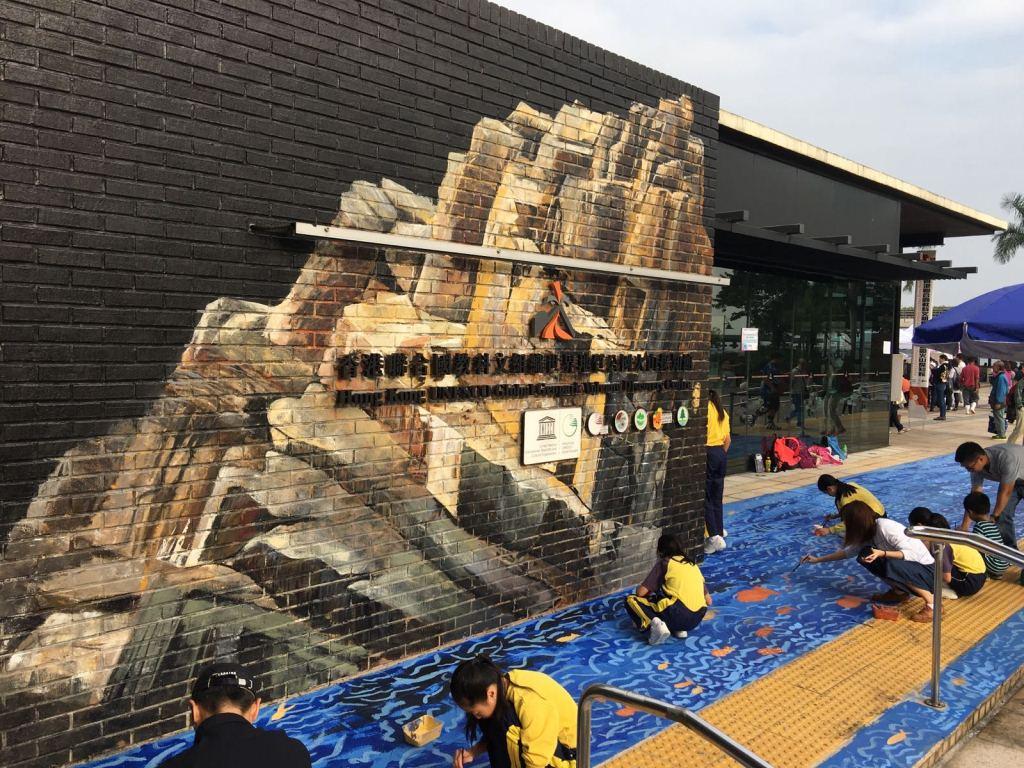 This feature mural, called Spiral Staircase, represents one of the Hong Kong UNESCO Global Geopark's most famous landscape features, formed by wave erosion on the hexagonal rock columns in the Ninepin Group Geo-Area