Source :
Hong Kong, San'in Kaigan, & Oki Islands UNESCO Global Geoparks
Published :
March 29, 2017
To kick off this year's Asia Pacific Geoparks Network (APGN) Exchange Programme, as discussed among the participants during "APGN Exchange Week", held at the Hong Kong UNESCO Global Geopark (HKUGG) from 14 to 20 December 2016, a science transfer programme, co-organized by HKUGG and the Oki Islands and San'in Kaigan UNESCO Global Geoparks in Japan, concluded successfully on 22 March 2017.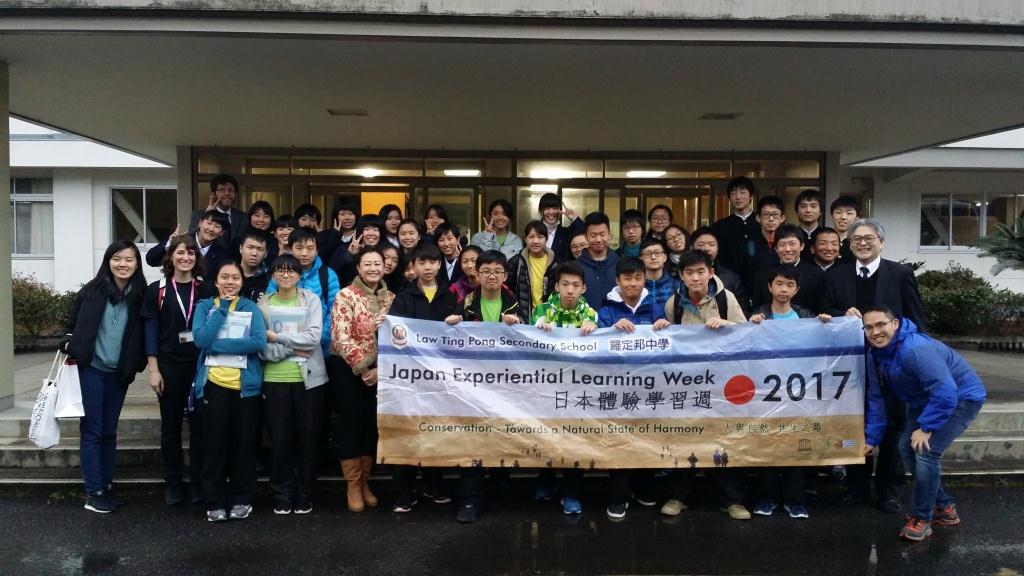 Thanks to the co-ordination and efforts of the three geoparks, around 30 students from a Hong Kong Geopark School visited San'in Kaigan and Oki UNESCO Global Geoparks from 19 to 22 March 2017, enjoying a unique opportunity to explore the social, geological and cultural history of Japan.
During the tour to Japan, the participating students offered virtual tours to their schoolmates back home who did not have the chance to join the Programme, sharing their excitement and knowledge acquired during the visit as part of the 'Global E-classroom' programme organised by the LIONS Nature Education Foundation.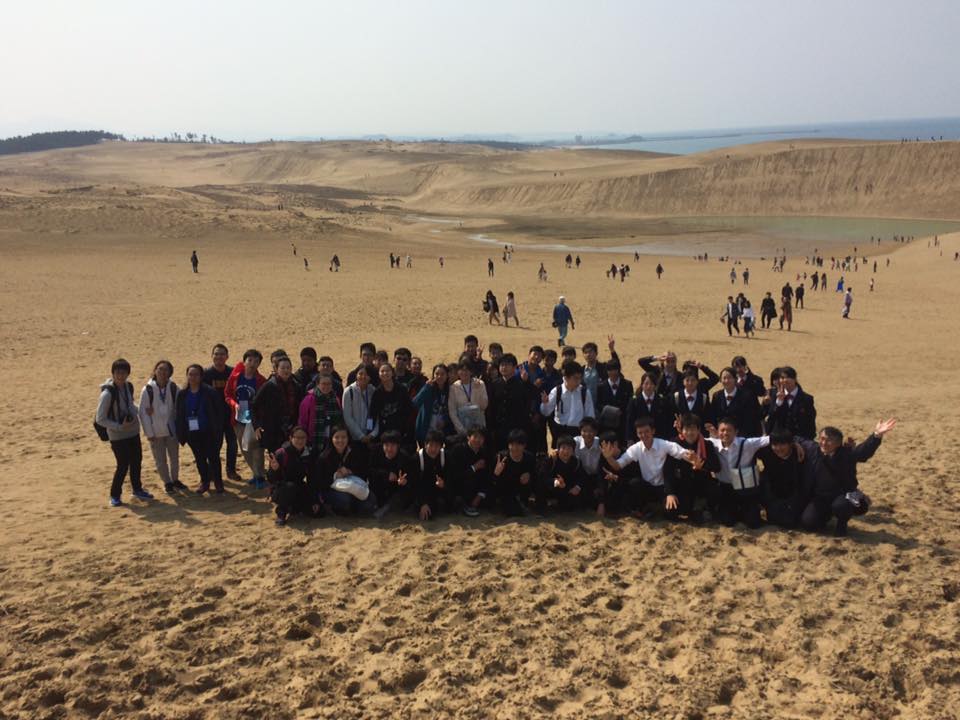 Blending earth science and cultural exchange, the exchange sessions fostered active dialogue on issues such as geo-tourism, nature conservation and geopark communities, the arts, and cultural differences between Hong Kong and Japan.
"For our young people, the APGN offers an excellent platform for learning about each other and cultural exchange. By working alongside our partners in Japan and sharing their stories after joining the student-exchange programme, the students learn more about themselves, other cultures, and the natural world around them," a spokesman from HKUGG said.
"It was encouraging to see so many students benefit from the APGN Student-Exchange Programme," said Ms Lancy Tam, headmistress of a Hong Kong Geopark School. "The visits and exchange among students on both sides reinforced the personal contact and earth science curriculum of the Geopark School".
As part of an on-going initiative since 2010, two more Geopark Schools from Hong Kong will visit Japanese sister geoparks in April and June, and in July and August, students from
the Japanese
geoparks will visit H
ong
K
ong
U
NESCO
G
lobal Geopark
. The upcoming Asia Pacific Geoparks Network (APGN) Exchange Programme co-ordinated by HKUGG will also include a science popularisation workshop which will be held next week and the
Visit and Exchange Programme for the Chinese Geoparks Network (CGN) to the Japanese Geoparks Network (JGN) from 11 to 20 April 2017.