Source :
Itoigawa UGG of Japan and Hong Kong UGG of China
Published :
August 21, 2017
Representatives of Itoigawa UNESCO Global Geopark (UGG), Hong Kong UGG, Tateyama Kurobe Geopark (GP), Dinosaur Valley Fukui Katasuyama GP and Hakusan Tedorigawa GP met from 18 to 20 August for a three-day mini-exchange in Hokuriku, Japan to work together on issues of mutual concern, including promotion, visibility, local engagement, signage, accessibility and networking.
The participants visited geosites and local residents in the three geoparks and shared views, particularly on issues related to repackaging for better visibility to allow the geopark brand to stand out. In addition to having the opportunity to appreciate the rich cultural history and ecology of Hakusan, which has a history of over 1,300 years receiving worshippers, the exchange groups met youngsters who are helping promote the geoparks to younger students. At the same time, they ventured into the pristine rivers of Hakusan with the aid of a local geopark guide.
The highlight of the exchange was a simple but unconventional lunch called nagashi somen (floating noodle) at a wasabi farm, which exemplified our common need to provide high quality service, while following one of the original geopark concepts of better conserving our natural and cultural relics.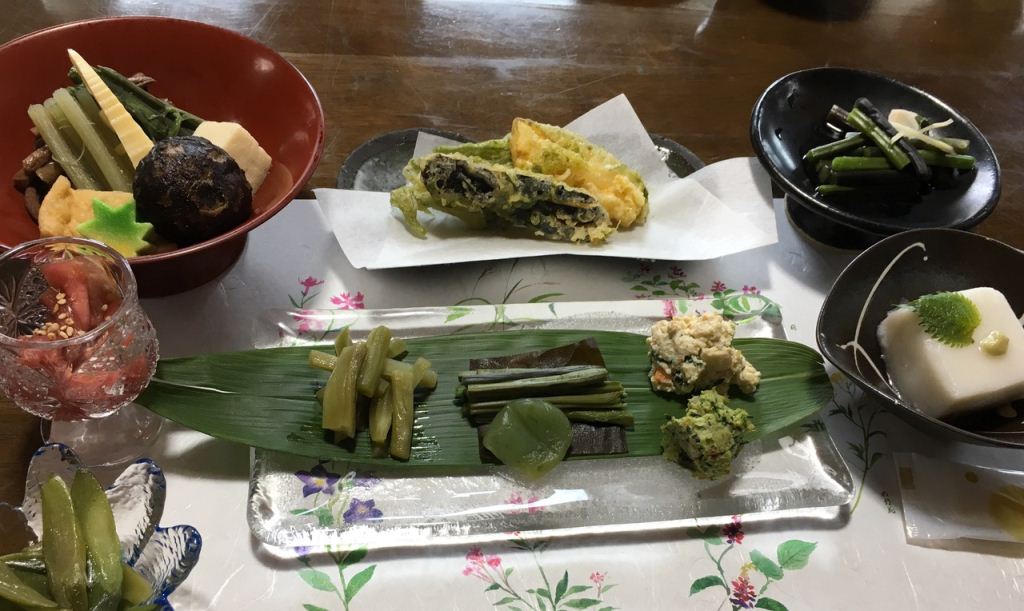 Mountain vegetable gourmet, a fine example of local products from Tateyama Kurobe GP
The Katsuyama JCI-Japan (Junior Chamber International, Japan) assist students in geopark orienteering at Dinosaur Valley Fukui Katasuyama GP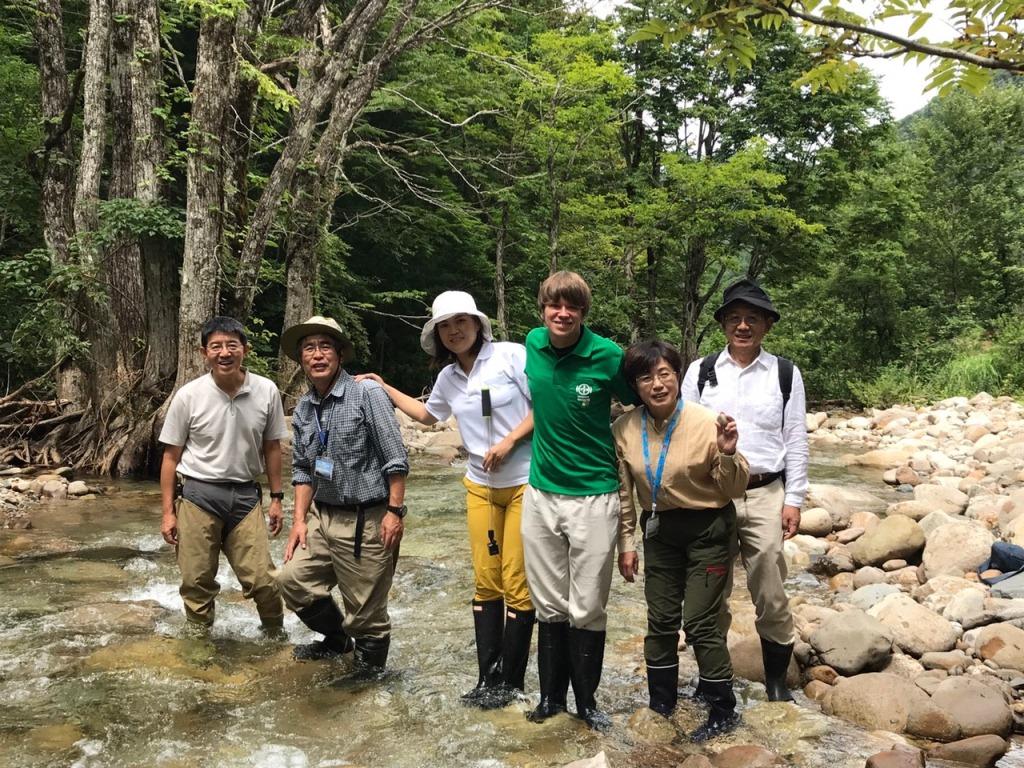 Venturing into the pristine rivers of Hakusan as guided by Mr Yamaguchi, a local geopark guide (second from left)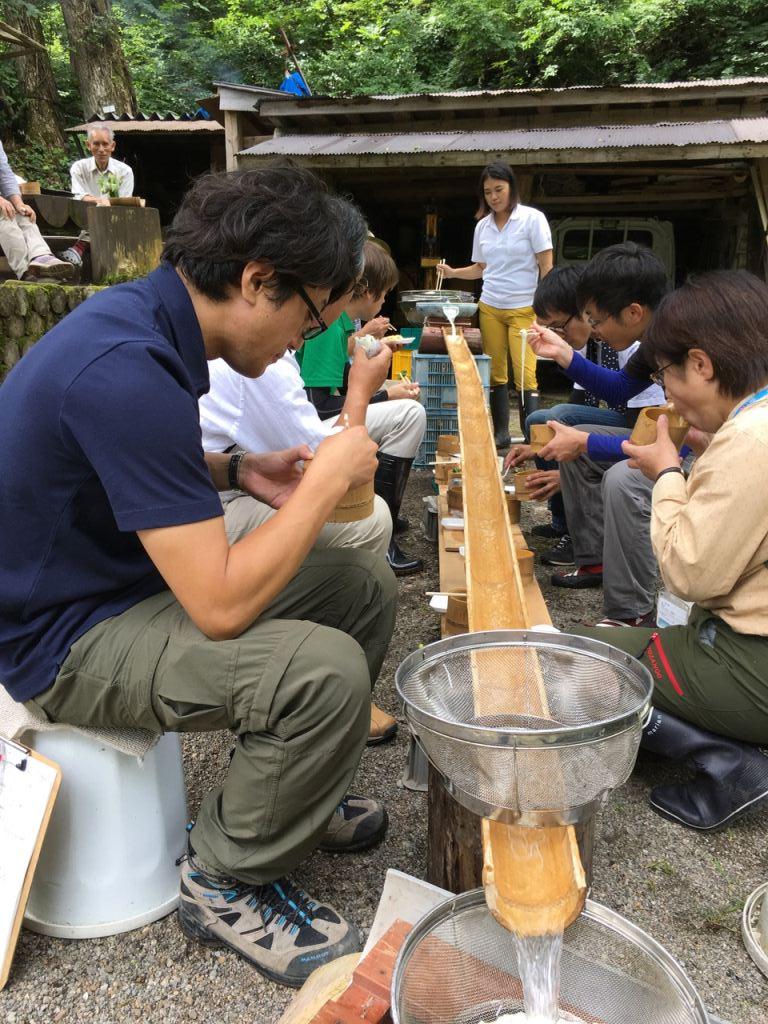 Nagashi somen (floating noodle) at a wasabi farm operated by Mr Sugita in Hakusan Tedorigawa GP
The exchange was meaningful to all participants, not just in terms of sharing and developing skills; it was important for all the participants to see that we all share similar challenges and that networking makes us all stronger.
Itoigawa UGG and Hong Kong UGG are sister geoparks, which have had annual student and staff exchanges since before 2008. The two geoparks signed a sister arrangement in 2009.
This exchange programme came about from a suggestion from the first visit of China Geoparks Network (CGN) representatives to the Japan Geoparks Network (JGN) in April this year. In September, before the APGN Conference 2017, a delegation from the JGN will also visit the CGN.