Source :
Unzen Volcanic Area UGG, Itoigawa UGG and Hong Kong UGG
Published :
September 7, 2017
The 7th Student Exchange Programme, jointly organized by Hong Kong UNESCO Global Geopark (Hong Kong Geopark) and the Japanese Geoparks Network, was successfully carried out in July and August 2017. Around 70 students and teachers from Unzen Volcanic Area UNESCO Global Geopark (Unzen Geopark), Itoigawa UNESCO Global Geopark (Itoigawa Geopark) and Hong Kong Geopark took part in the Programme, which benefited from extremely fine weather.
This year, the programme was enriched with a good range of visits, cultural activities and opportunities for exchange. The students from Unzen Geopark toured the High Island Geo-trail and explored the sea cave at the end of the wooden boardwalk; while those from Itoigawa Geopark had a chance to make the traditional Hakka snack cha kwo with Yim Tin Tsai villagers and try their hand at soil painting in Lai Chi Wo village. The programme helped the participants understand the importance of sustainable development and the vitality of the geopark communities. The students from Japan and Hong Kong also had opportunities to interact and share with each other stories related to their daily life.
Hong Kong Geopark established a sister relationship with Itoigawa Geopark in 2009 and Unzen Geopark in 2016. These sister relationships play a key role in strengthening collaboration among members of the Asia Pacific Geoparks Network (APGN).
"Mutual visits and exchanges between sister geoparks play a vital role in the Global Geoparks Network," said a spokesman for Hong Kong Geopark. "The visits to geo-attractions broaden the young generation's horizons, and the cultural exchanges enable them to observe cultural differences and boost mutual understanding, which is important in the modern world. Last but not least, we hope to popularize earth science and pave the way for continuous improvement and collaboration in the APGN and the Global Geoparks Network."
Unzen and Hong Kong geopark students imitate the S-shaped hexagonal rock columns on the High Island Geo-trail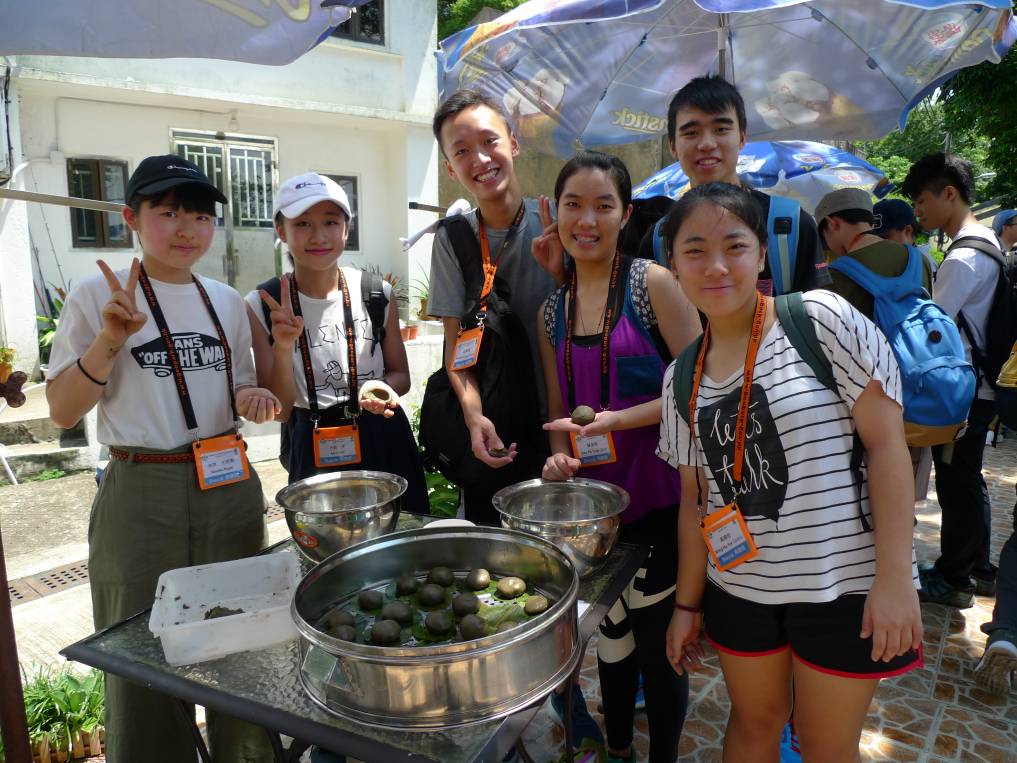 Itoigawa and Hong Kong students make a traditional Hakka snack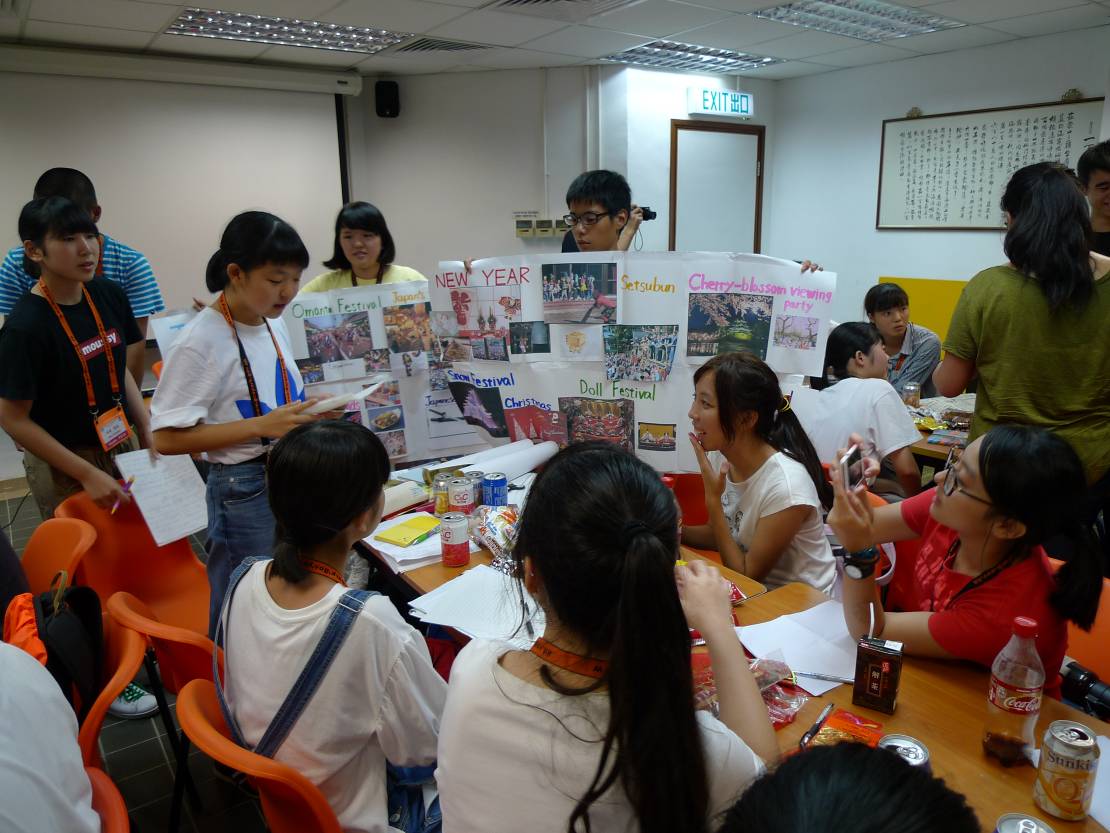 Japanese students introduce a traditional festival to Hong Kong students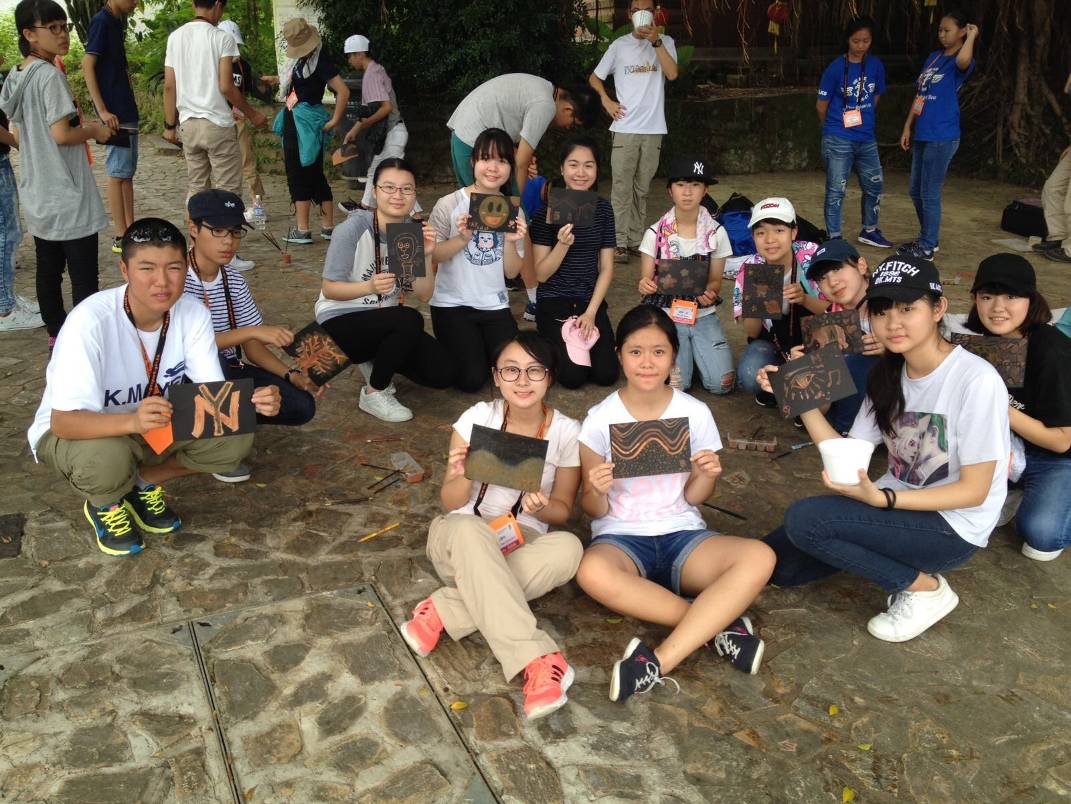 Itoigawa students experience soil painting in Lai Chi Wo