Source :
Leiqiong Global Geopark, China
Published :
September 25, 2017
To implement Outline of the Action Plan for the Nation's Science Literacy and further strengthen Geoscience popularization work, Leiqiong UNESCO Global Geopark organized 2017 National Science Popularization Day Activities around the theme of "Innovation-driven development, Science-eliminated ignorance" on September 16. The activities attracted a majority of primary and secondary students' and tourists' active participation.
Opening ceremony of 2017 National Science Popularization Day in Leiqiong UNESCO Global Geopark
On the same day a new upgrading and reconstruction earthquake museum was also opened at the Huguangyan Scenic Spot. The museum will provide earthquake knowledge, earthquake experiencing for the tourists and students. You can also learn mutual medical aid, earthquake prevention and disaster reduction knowledge from it. Besides, the opening ceremony of Primary and Secondary Schools Extra-School Popular Science Base of Mazhang District of Zhanjiang City was held in the east gate square of Huguangyan scenic spot in the day.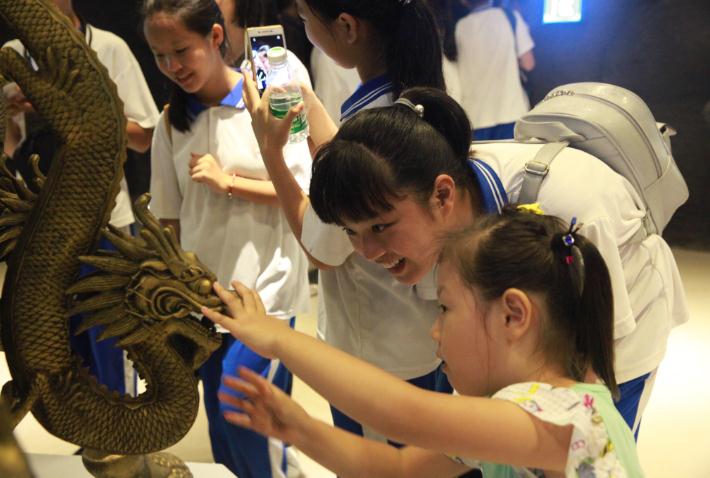 Experiencing in Earthquake Museum
There are colorful activities in the National Science Popularization Day event, mainly included the 3rd Around-Hainan Island Bike Race, photo exhibition of China UNESCO Global Geoparks, popular scientific materials issue, geological disaster prevention propaganda broadcast, earthquake museum visit and earthquake disaster science knowledge symposium, etc.
the 3rd Around-Hainan Island Bike Race in Haikou Scenic Area of Leiqiong Geopark
Earthquake disaster science knowledge symposium
Through this National Science Popularization Day activity, the Leiqiong Geopark has succeeded in spreading geoscientific knowledge and promoting scientific spirit. Besides, the geopark also expand the geopark concept and conduct vigorous propaganda on innovation, coordination, green, open and share.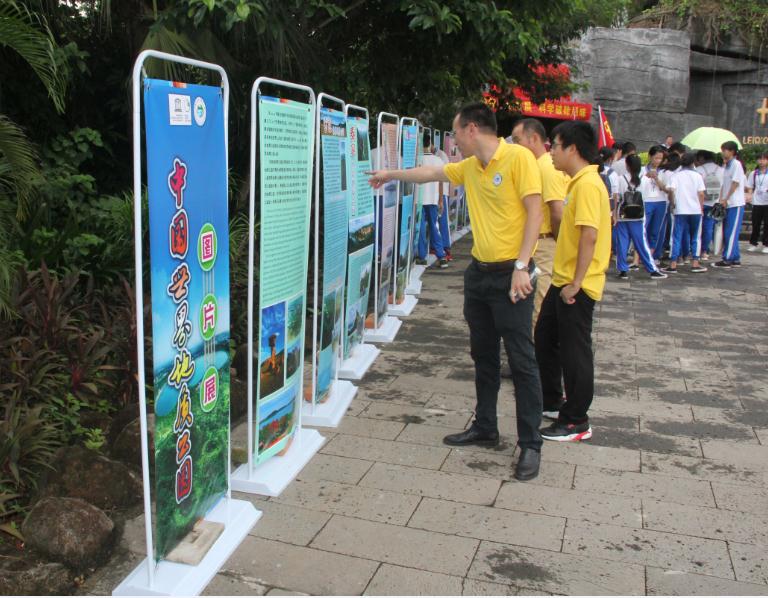 Participants were watching the exhibition photos