Source :
Magma UNESCO Global Geopark, Norway
Author :
Sara Gentilini
Published :
November 23, 2017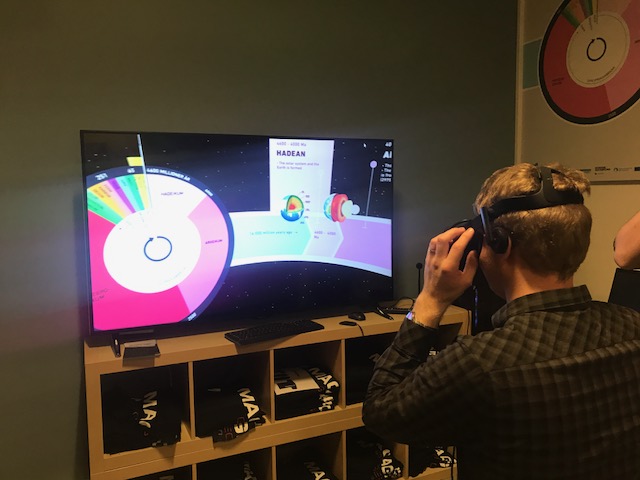 From 11 to 14th of November our partners from Causeway Coast and Glens Heritage Trust ( Northern Ireland) , Shetland Geopark ( Scotland), Reykjanes Geopark (Iceland) Stonehammer Geopark ( Canada) , Marble Arch Cave Geopark ( UK and Ireland), Kenozero Natural Park ( Russia) visited Magma Geopark for the last Drifting Apart Project meeting.
One of the main Drifting Aprt outcome is the geoVR virtual platform which already includes territories from Canada, Russia, Norway, Scotland, Northen Ireland, Ireland, UK, Faroes, Greenland, Iceland. Within the geoVR users can travel in space and in time through territories Worldwide, sitting in museums or looking the smartphone. It is a revolutionary way of learning thanks to the contents which you can include likes: hotspots, videos, pictures which make the user experience not only funny but also educative.
At the same time the tailored CMS guarantees an easy self-implementation of contents by cultural or geological experts increasing the quality of the contents and reducing the cost for the geoVR hosting institution (Geopark, Museum, school or cultural- info centre, etc)
The 14th November geoVR virtual exhibition has been open to the public in Eigersund, more than 30 representatives from local authorities attended the event together with the geoVR developer Doublethink private Company.
Main founders are: the Eigersund Municipality, Rogaland County Council, West Agder County Council, the UNESCO Norwegian Commission, the NORA programme -Nordic Atlantic Cooperation, Nordic Culture Fund and EU Interreg- North Periphery Programme.
From new year will be possible to join the platform and buy commercial licence to include territories from all around the World!
Would be great to have all the UNESCO Global Geoparks participating and promote each other within geoVR.
info at: post@magmageopark.com