Source :
Huangshan Global Geopark, China
Published :
December 17, 2018
On 5th December, Huangshan UNESCO Global Geopark(UGGp) and Lesvos Island UNESCO Global Geopark(UGGp) co-held a photography exhibition to celebrate their 10th anniversary of partnership in the Exhibition Hall of the Commercial Chamber of Lesvos, Greece. The exhibition has presented Huangshan's wonderful scenery and geofeatures.
Prof.Nickolas Zouros, director of the Natural History Museum of the Lesvos Petrified Forest, Lesvos UNESCO Global Geopark and president of the Global Geoparks Network and Mr.Qiu Zhaolong, deputy director of Huangshan Geopark Adminitrative Committee Office hosted the exhibition opening ceremony.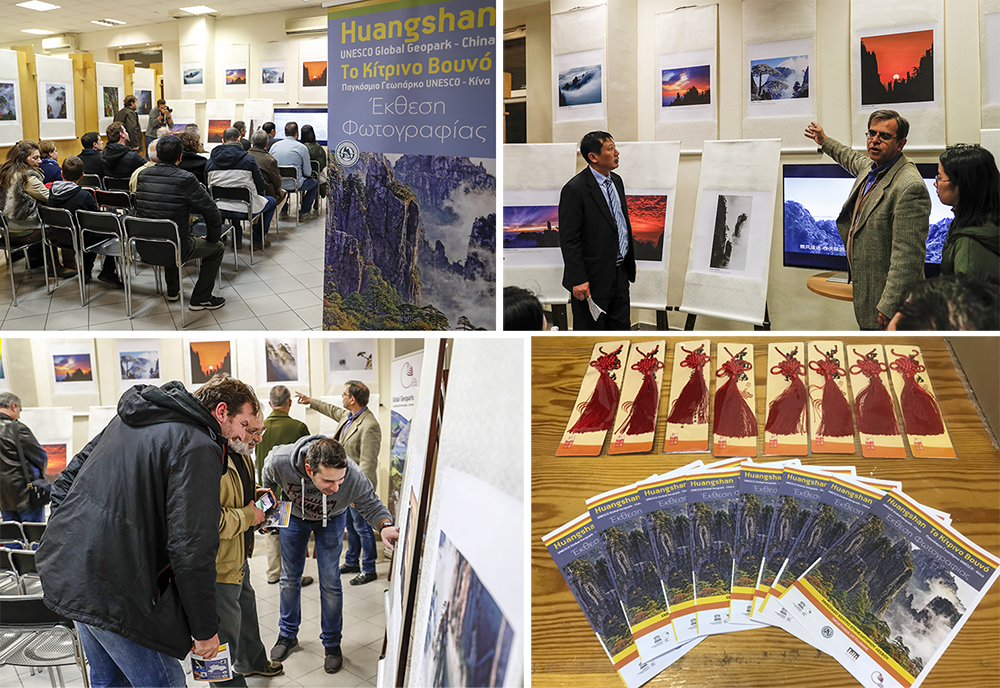 Taking this opportunity, Mr Qiu zhaolong and other 3 staff from Huangshan have visited Lesvos Island UGGp. Prof. Nickolas Zouros and his colleagues have showed them their petrified forest, museum, geoheritage protection and introduced their island, local products promotion and so on.
Huangshan UGGp and Lesvos Island UGGp signed the cooperation agreement in 2008 to make full use of the platform that GGN created to promote exchanges in the aspects of protection, education, cultural, technology and staff.
The exhibition will be moved to the museum of Lesvos Island UGGp later and last until next July. Previously, the exhibition has also been held in Athens and Beijing.