Source :
Hong Kong UNESCO Global Geopark, China
Published :
June 11, 2019
Hong Kong UNESCO Global Geopark (HKUGGp) partnered with local Chinese medicine practitioners and herbal plant experts from the Hong Kong Chinese Medicine and Herbs Association to lead villagers of geopark communities to explore and rediscover medicinal plants around their villages in the countryside of Hong Kong.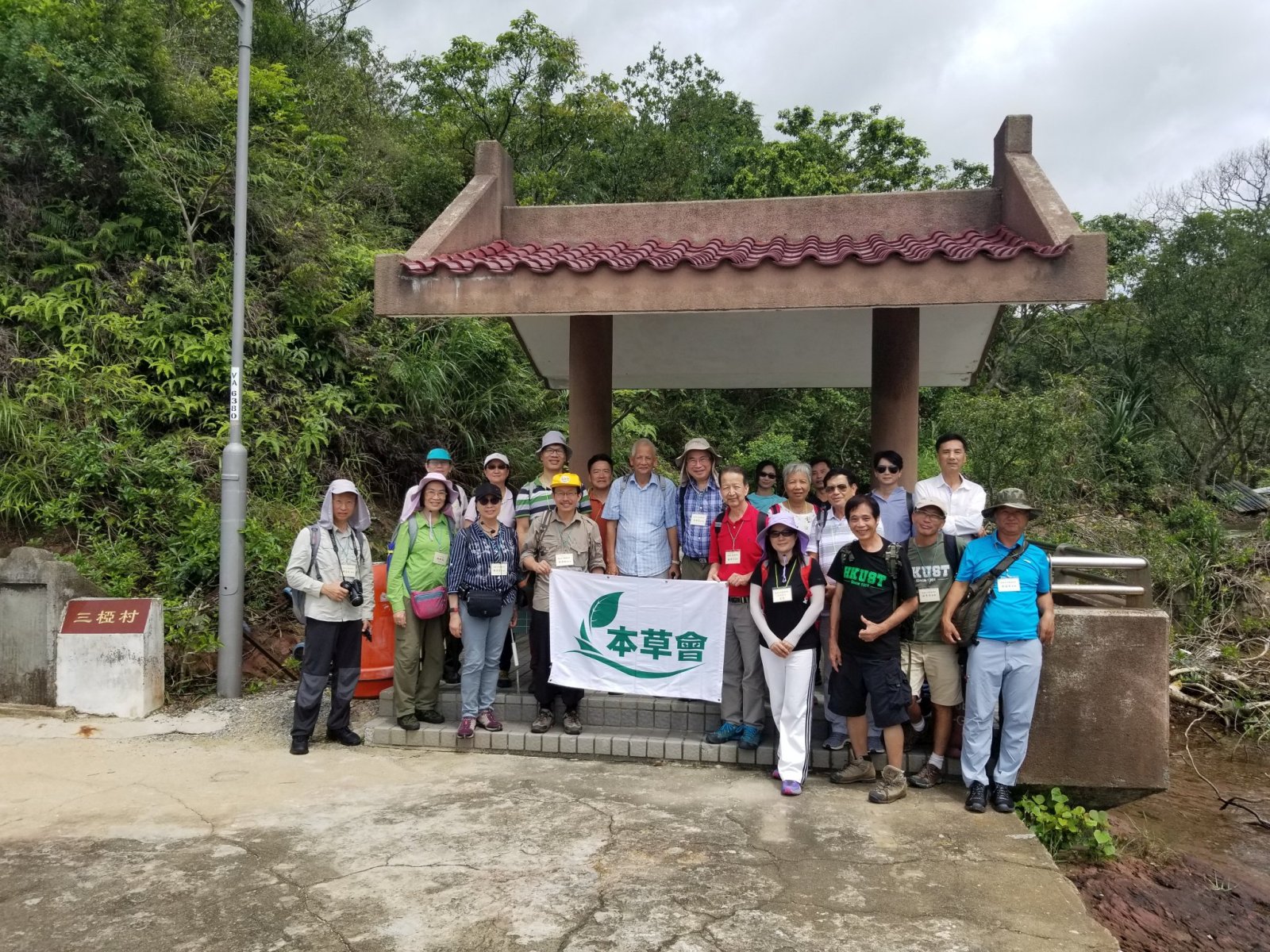 The field trip covered the countryside environs of villages in the Northeast New Territories Sedimentary Rock Region and attracted participants from 5 nearby villages
The outdoor field trip covered villages in the Northeast New Territories Sedimentary Rock Region of HKUGGp and involved participants from 5 villages in the vicinity: Sam A, Ap Chau, Lai Chi Wo, Kat O and So Lo Pun. Through the field trip, the participants obtained a basic understanding of Chinese medicine, learned how to identify medicinal plants around their villages, and learned about their medicinal benefits.
The field trip was a special experience for the participating villagers, as it allowed them to rediscover some of the gems in their village surroundings, plants they might have heard of or even used as Chinese medicine when they grew up in the villages, but had never seen or had forgotten what they looked like.
Similar training was previously provided for Geopark guides and other geopark communities, and a few herbal plant trails are currently being developed. The trails are expected to be opened by the end of 2019, with residents of the local communities acting as guides.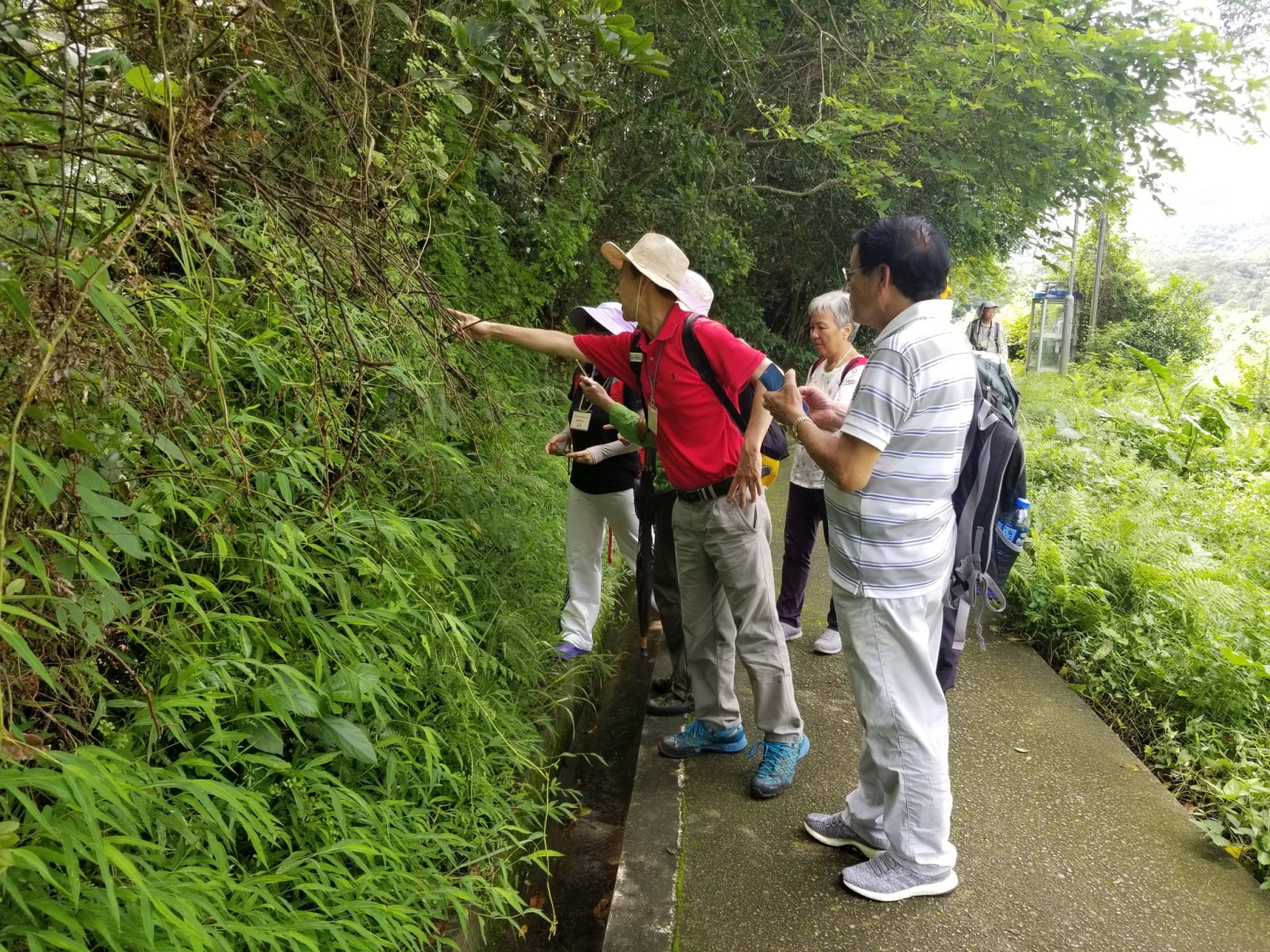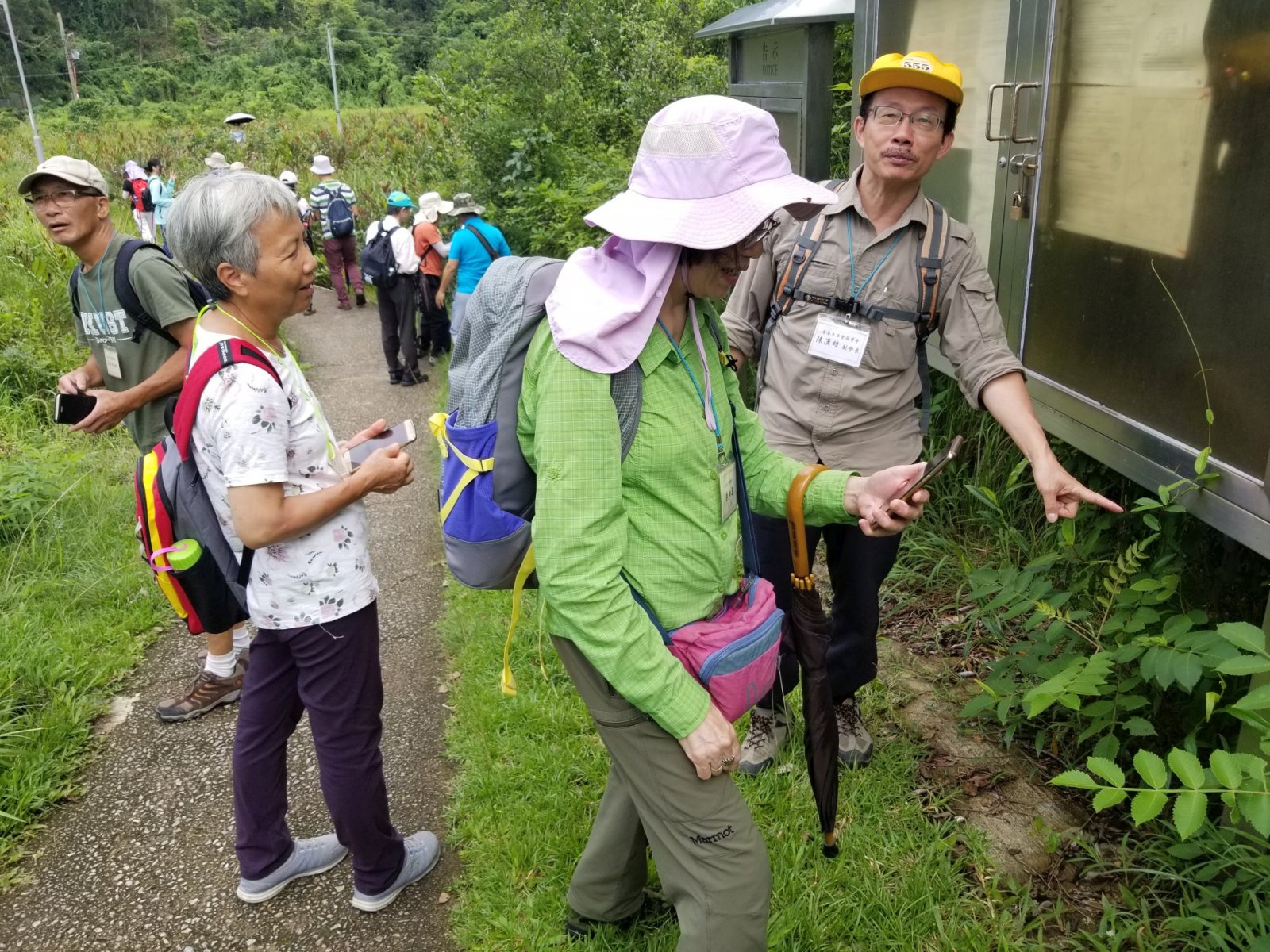 Seemingly unremarkable plants surrounding the villages are in fact precious medicinal plants in the hands of experts
The local villagers found the field trips led by experts extremely useful. Mr. Tsang, of Sam A Village, commented afterwards, "I joined this field trip because I plan to revitalise the farmland in my village and want to learn more about precious medicinal plants to avoid damaging them during the revitalisation process. I expected to learn about 4 or 5 medicinal plants around my village, but was totally amazed to have found more than 100! I learned much more than I had expected, and I am really glad I came."
The herbalist teachers also gave encouraging reviews. Mr. Sze, one of the herbalist teachers, commented, "The trail that we took today is an excellent candidate for a herbal plant trail that is suitable for all. It is not too long, it has a very good variety of herbal plants, and there are toilets and refreshments available along the way."
Professor Lee, a registered Chinese medicine practitioner and herbalist teacher, added, "We fully support activities like this. Chinese medicine and herbal plants are things more people should learn about, as they are both interesting and useful."
Through this training and the upcoming establishment of herbal plant trails, HKUGGp aims to engage and form partnerships with local geopark communities. HKUGGp expects these herbal plant training activities to bring geopark communities together, broaden their knowledge of Chinese herbal medicine, which is part of their culture and intangible heritage, and build up their capacity to enable long-term mutual benefits for both the local communities and HKUGGp.