Source :
Hong Kong Global Geopark, China
Published :
August 23, 2019
It has been a special summer for 125 students from 5 UNESCO Global Geoparks (UGGps) – Unzen Volcanic Area, Oki Islands, Itoigawa, San'in Kaigan and Hong Kong – as they took part in student-exchange activities co-organised by the 5 participating UGGps. A total of three student exchange events were held from late July to early August, with the main objectives to promote science popularisation and cultural exchange, and to facilitate networking between the Chinese Geopark Network (CGN) and the Japan Geoparks Network (JGN).
The first student-exchange event was held on 31 July, when 14 students from 5 schools in Unzen Volcanic Area UGGp visited HKUGGp. The Japanese students were welcomed by 12 Hong Kong students from 2 HKUGGP-related schools. The students engaged in cultural-exchange activities and a fun, educational boat tour around the Sai Kung Volcanic Rock Region.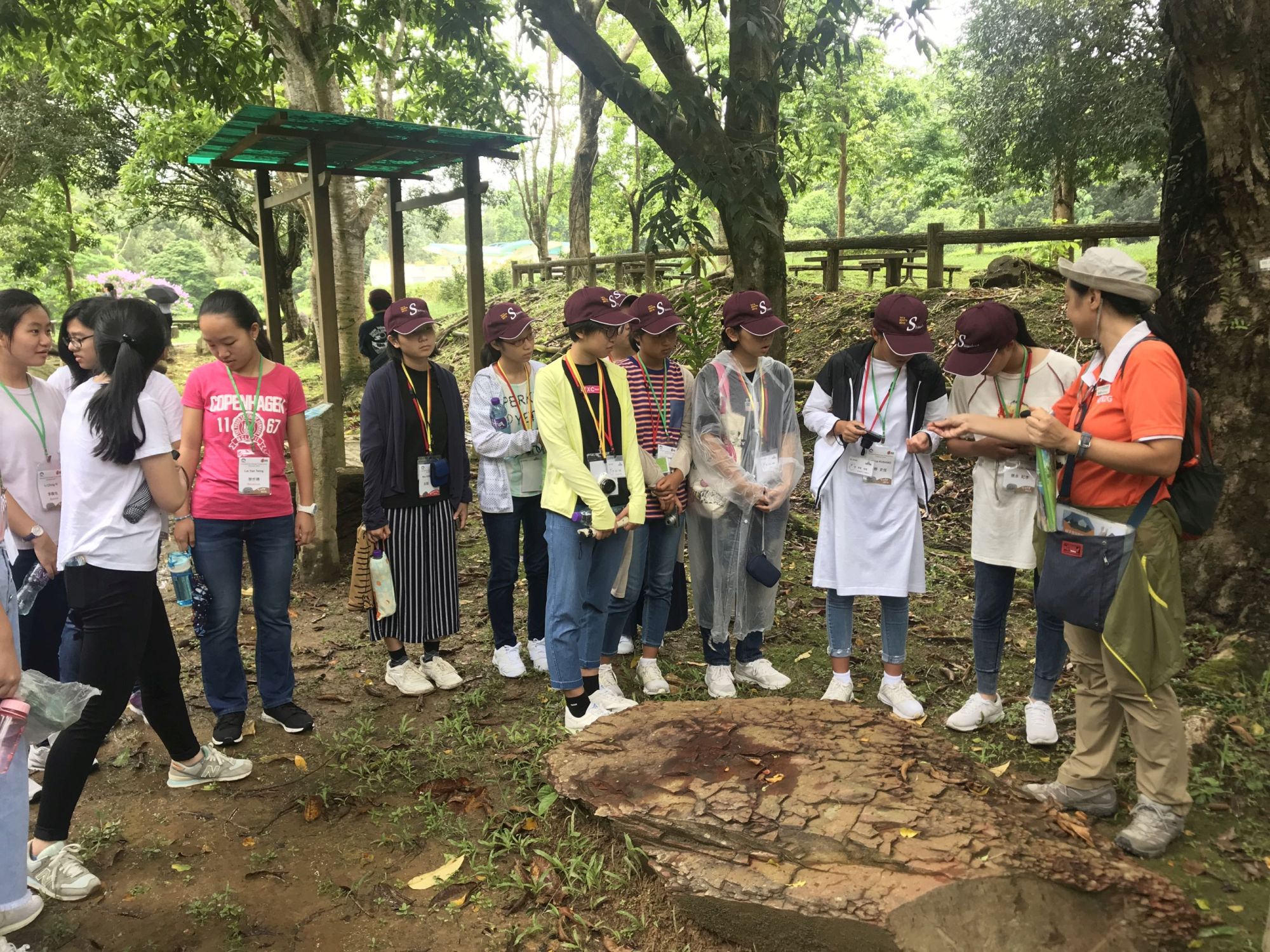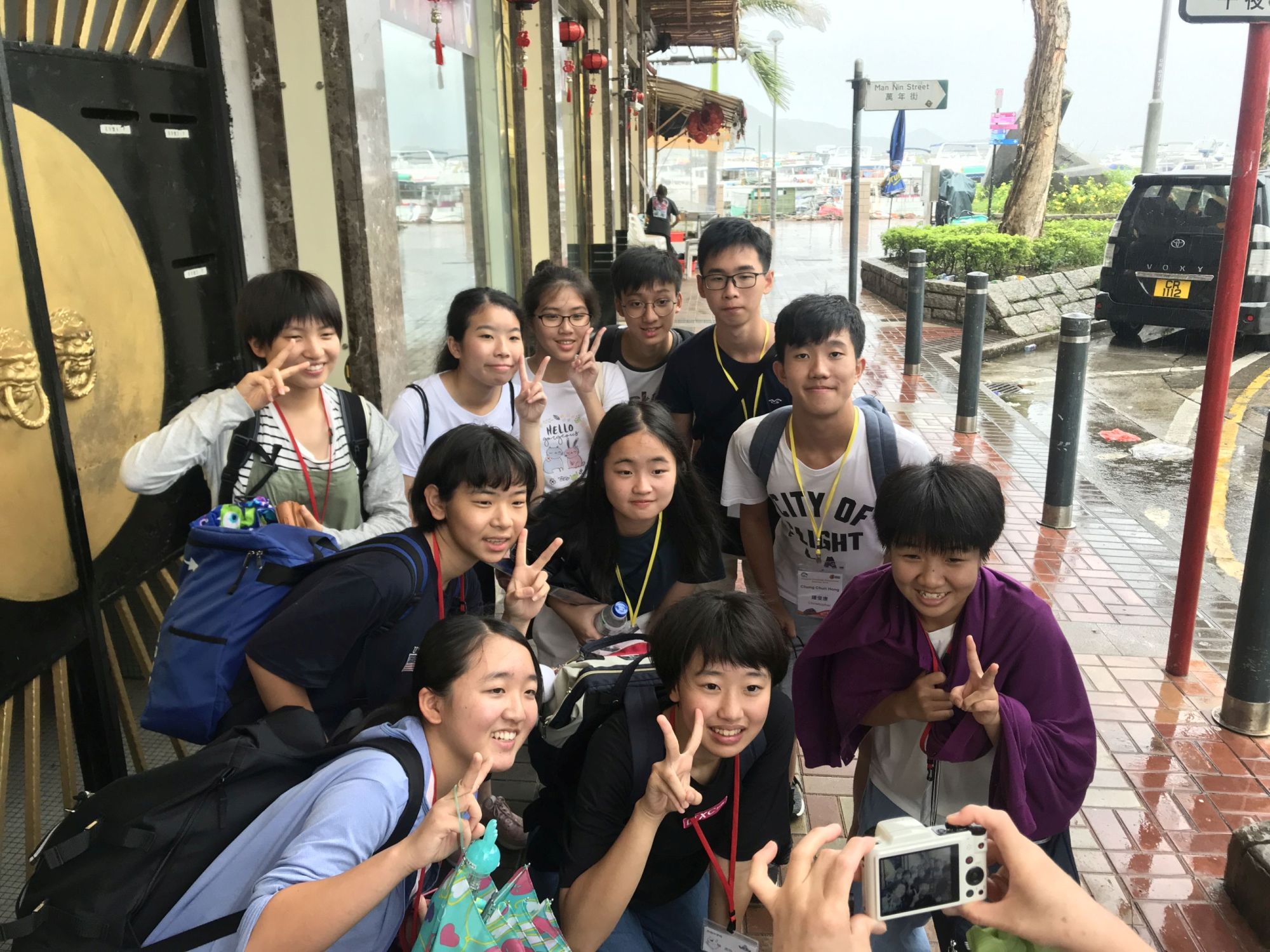 Students from Unzen UGGp learnt about the geology of Hong Kong UGGp and made friends with the local students
In the second student-exchange event, held from 1 to 5 August, 30 students from HKUGGp visited Oki Islands UGGp. They enjoyed the natural beauty of Oki Islands UGGp and explored several sites of geological, heritage and cultural importance, as well as some local communities in the geopark. In addition to visiting geosites and museums, the students were introduced to traditional fabric dyeing using Oki red clay in a local workshop. The exchange trip concluded with a lively cultural-exchange session with 20 Japanese students from a local junior high school.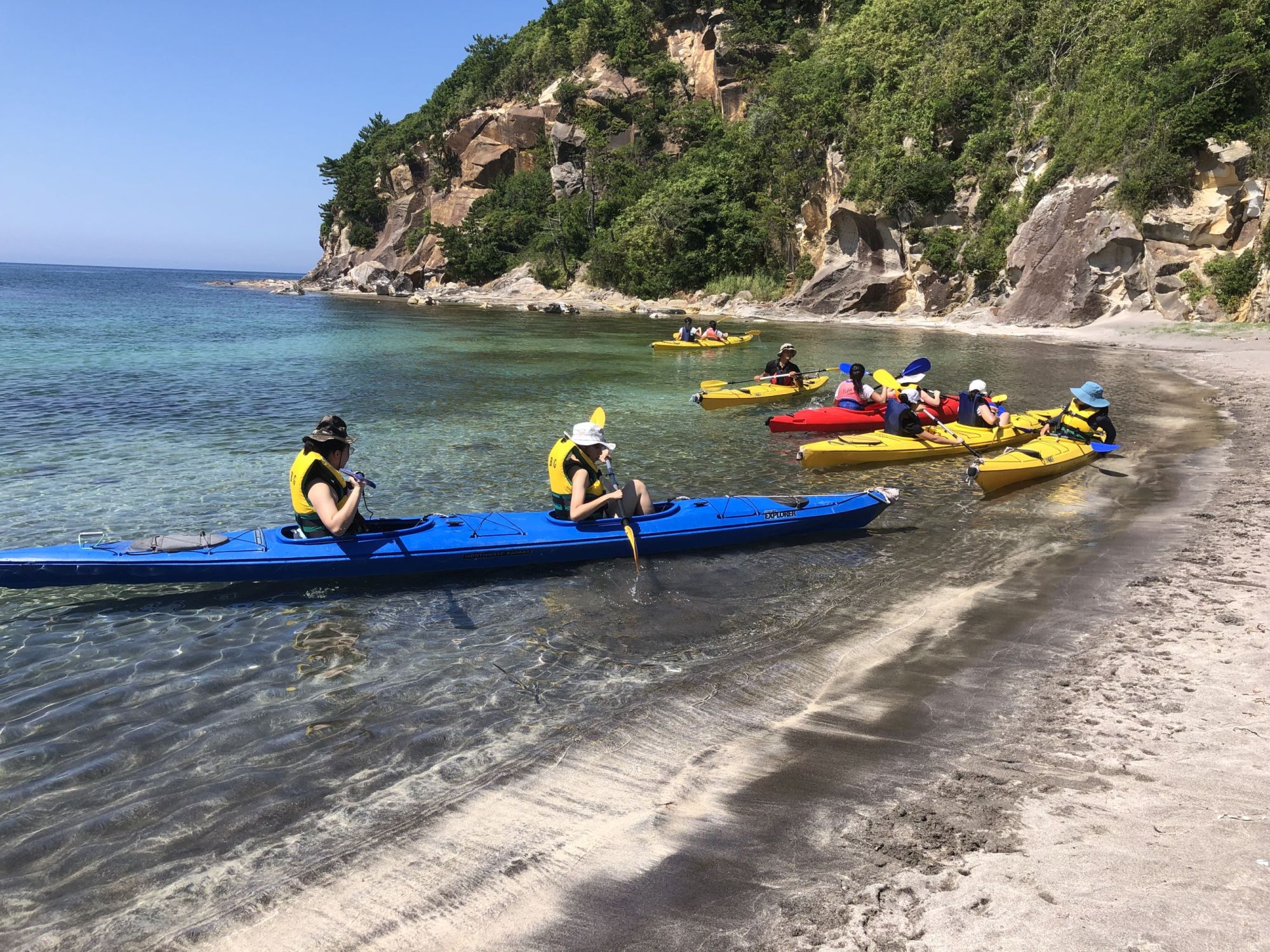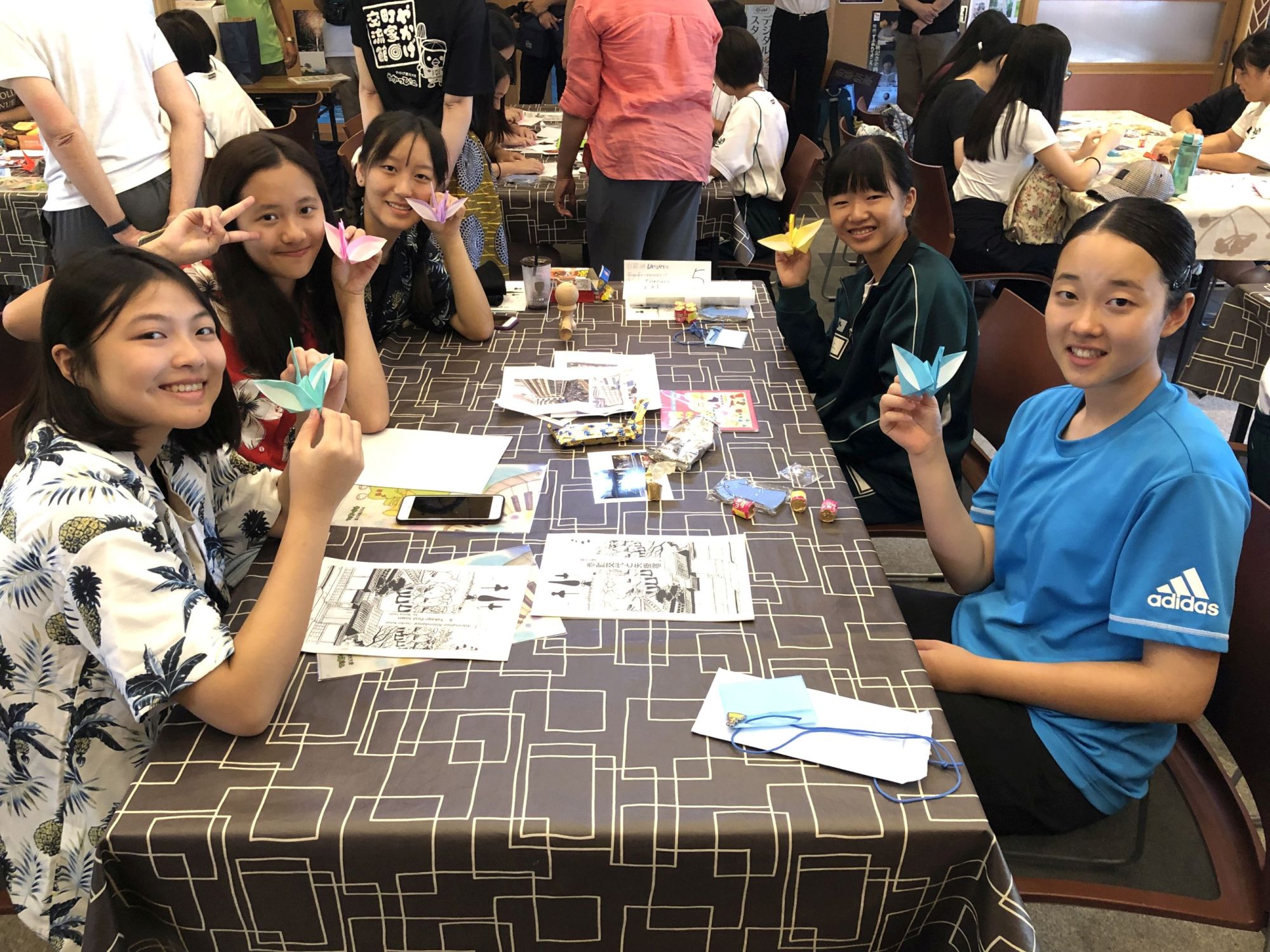 Students from HKUGGp-related schools fully embraced the scenic geosites of Oki Islands UGGp and the warm company of local students
The third event was the first-ever student exchange that involved 3 UGGps (Itoigawa, San'in Kaigan and Hong Kong), with 31 students from 5 different schools in Japan joining Hong Kong students for a 2-day exchange programme in HKUGGp from 6 to 7 August. The students from Japan were mixed with 18 Hong Kong students from 3 different schools. The combined group of 49 students visited geosites and local communities in the Sai Kung Volcanic Rock Region and the Northeast New Territories Sedimentary Rock Region of HKUGGp, and participated in tailor-made workshops and cultural-exchange activities.
By the end of the 2-day event, many of the students had become friends. Ethan, a Hong Kong student, commented, "The cultural-exchange session with the Japanese students made a big impression on me. Even though we don't speak a common language, we managed to communicate and exchange information about our cultures. I hope I have an opportunity to participate in exchange activities like this again."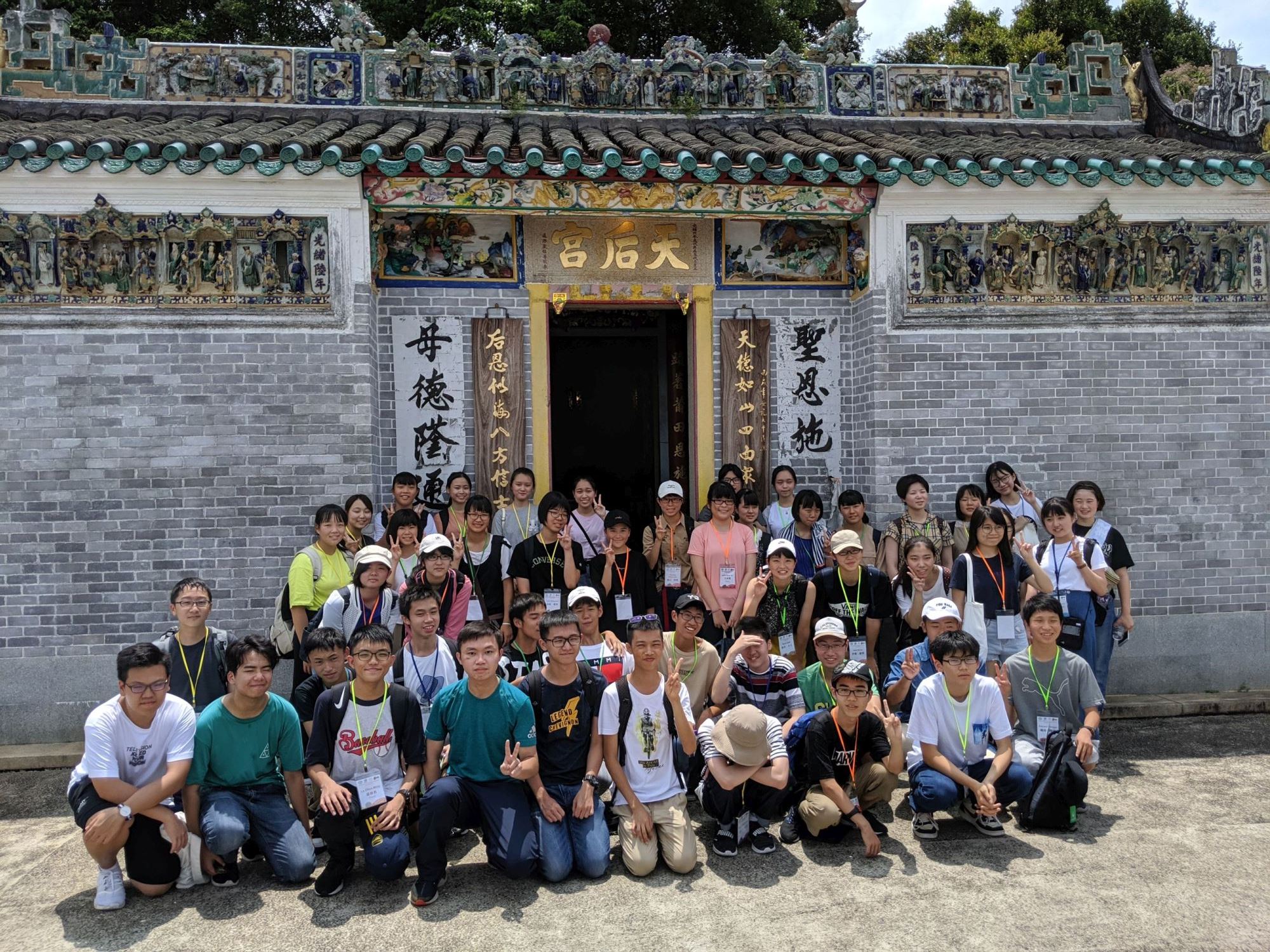 For the first time, HKUGGp organised a large-scale exchange event that brought together students from 3 UGGps – Itoigawa, San'in Kaigan and Hong Kong
The week of exchange activities was a great success in promoting science popularisation and cultural exchange. It provided very valuable and inspiring exposure for the students from 15 different Geopark schools to learn more about geology and culture, and have a good time making new friends from different places and cultures.
The participating UGGps were pleased with the success of the exchange events. Angel, of Itoigawa UGGp, commented afterwards, "The Geopark student-exchange event was very successful. It was a precious experience and a special learning opportunity for the students. They really enjoyed it and didn't want the event to end! We hope to continue our networking and cooperation with HKUGGp and organise similar exchange activities in the future. I'd like to start by inviting students from HKUGGp to visit Itoigawa UGGp!"
In the bigger picture, these exchange activities encourage and strengthen networking between geoparks and geopark networks. More healthy connections and exchanges among the CGN and JGN, especially among the five participating UGGps, can be expected in the future.