Source :
M'GOUN UNESCO GLOBAL GEOPARK, Morocco
Published :
March 9, 2020
A one-day seminar on environmental education for college and high school students was held on 28 February 2020 at the Azilal province in Morocco.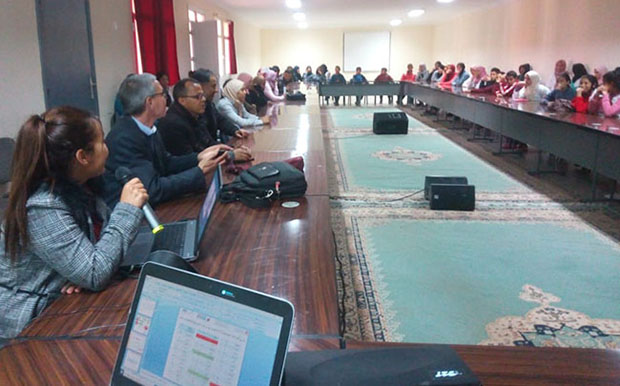 The seminar was organised by the Association du Géoparc du M'Goun (AGM), the responsible Association for the management of the M'Goun UNESCO Global Geopark. The Seminar was held as part of the AGM Association 2020 action plan. During the seminar the AGM executives and members of the committee responsible for the education presented the concept of the Geopark, the beneficiaries, its management plan and its social and economic impacts throughout the territory.