Source :
http://www.globalgeopark.org
Published :
September 19, 2007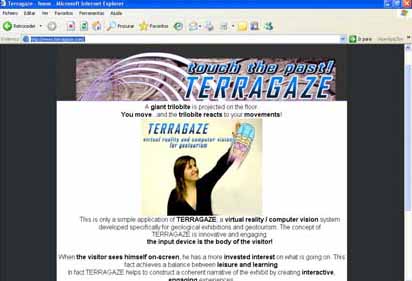 www.terragaze.com , a new Naturtejo's site in the web to promote the Geopark, is online now. TERRAGAZE is a computer vision system developed for the exhibit "From trilobites to man: 500 million years trough Geopark Naturtejo Meseta Meridional" hosted in Lesvos Petrified Forest Geopark until September. TERRAGAZE makes real a virtual reality application characterized by an innovative and engaging concept: the input device is the body of the visitor. The visitor moves in front of the screen, and his actions have effect on the game. For instance, the visitor can interact in real-time with a trilobite just by moving the hands and trying to touch the extinct arthropod.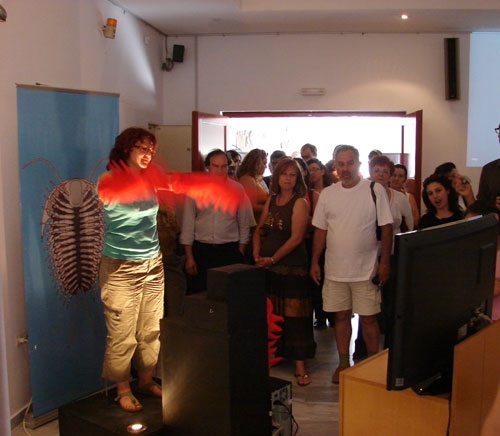 TERRAGAZE achieves a balance between leisure and learning: it helps to construct a coherent narrative of the exhibit by creating interactive, engaging experiences. This is an effective way to promote the Geopark territory: everyone will remember this intense, immersing virtual experience in the Geopark!
Certainly this tool will enable the exchange of exhibitions between the Naturtejo Geopark and others geoparks, increasing the cooperation.