Source :
http://www.globalgeopark.org Source:www.shetland-news.co.uk
Published :
October 25, 2007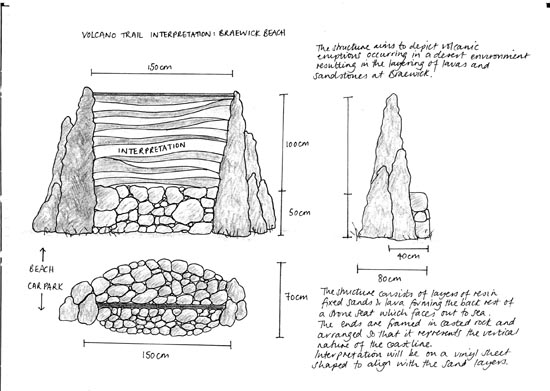 A 'VOLCANO trail' is being planned for Shetland's north mainland to help in the islands' bid for Geopark status next year.

Heritage group Shetland Amenity Trust has applied for permission to build two geology exhibits outside Braewick Café and on Stenness beach, in Northmavine.

They also want to produce a leaflet for next year's tourist season which will take people on a self-guided trail through some of the most interesting rock formations in Scotland.

The Braewick structure will depict the volcanic eruptions which took place millions of years ago when Shetland was a desert environment, and will also double as a seat in the café's picnic area.

At Stenness there will be a translucent resin model of a lava flow on a raised stone plinth showing how various rocks formed as the lava cooled.
The trust's geology project officer Kate Dougan said: "The aim is to provide something a bit different for people to look at and help to explain some of the geology in those areas.

"Geology is quite a complex subject, so we're trying to simplify it for people in the hope that it grabs their attention and interest."