Source :
Http://www.globalgeopark.org Source: www.shetland-news.co.uk
Published :
June 12, 2008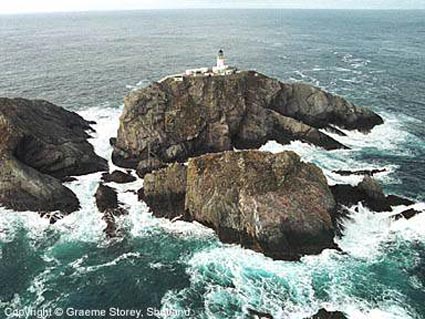 A SHORT COURSE looking at Shetland's unique geology will be held this month ahead of the isles' bid to gain European Geopark status.
The two day excursion will see Allen Fraser of Shetland Geotours take people on a journey millions of years back in time to discover how rocks shaped the isles' natural and cultural heritage.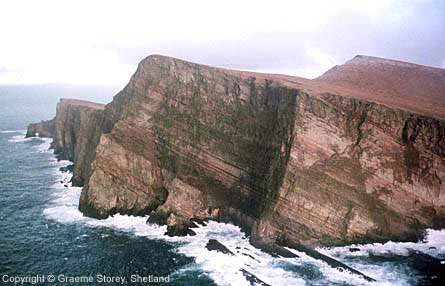 Shetland has some of the most unusual geology in the world and the courses will help people to learn about major events which formed today's landscapes.
An Introduction to Geology is managed by the Shetland Amenity Trust's Biological Records Centre.
Geology project officer Kate Dougan said: "To gain the status, Shetland not only needs to demonstrate its important and diverse geology, but also that it can use this as a driver for economic development and regeneration.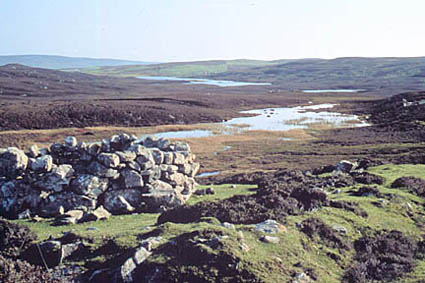 "Recent projects, such as the geological walls in Mavis Grind and Fetlar, are part of this, as is this course, all adding in to strengthen Shetland's geopark bid."
A geopark application will be submitted soon and if successful Shetland will become the third Scottish member of the European Geoparks Network.
Introduction:
Over 300 miles north of Edinburgh lie the Shetland Islands, more than half-way between London and the Arctic circle.
With 1,697 miles of coastline, Shetland accounts for 16 percent of Scotland's 10,246 mile overall coastline, and the interaction between the sea and the land plays a large part in all aspects of life in Shetland, including the weather of course!
Whether your interests lie in bird life, sea mammals, archaeology, hill-walking, spectacular sea cliffs, wild flowers, arts and crafts or simply exploring some of the most remote and beautiful islands in Britain, Shetland can offer you a lifetime of possibilities.
Shetland also has some of the best waters for fishing, sailing, canoeing, diving and simply 'messing about in boats' and each summer visitors come from all around the world through the main port of Lerwick.

A new heritage of superb sports and leisure complexes is also firmly established in Shetland's lifestyle, and visitors can choose from a large range of facilities on the outlying islands as well as on the Shetland mainland.