Source :
http://www.globalgeopark.org Source:http://www.hljnews.cn
Published :
June 23, 2008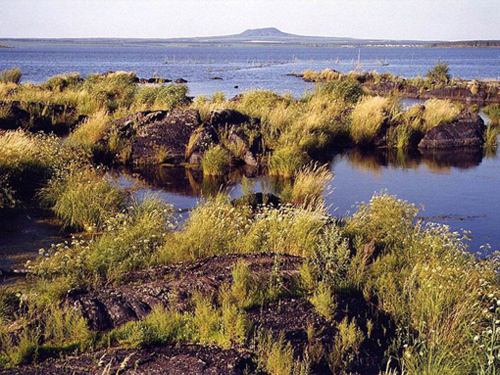 Following a lively festival of holy water, the summer tour in Wudalianchi Global Geopark was heading for its most enjoyable and pleasant stage. In recent days, everyone who had been to Wudalianchi exclaimed, "How immensely it has been changed!" RMB 25,000,000 has been invested in the urban reconstruction and the upgrade of scenic spots in Wudalianchi Scenic Area since April, 2008. To date, all infrastructure projects have been finished one by one.
The tourist plank road was stretched along the vent of volcanic summit of Mount Heilong to satisfy tourists' wish of "one dream coming true after a tour around volcanic vent once". The tourist plank road and bridge were extended vertically to over 3000 meters in the Longmen Rock Village-Ancient Volcano Expedition and Sightseeing Area so that tourists could immerse themselves in the mysterious world of ancient ponds to enjoy the ecologically diverse flora community in relation to ancient volcano as well as the astonishing charm of rock village. Similarly, such tourist roads enriched the landscapes in so-called miniascape-style volcanic wonder, i.e. Wenbo (Lake Wen), where mirror-like bright water surfaces were acclaimed as the acme of perfection.
Night lightened up here. Scenic spots were reconstructed as an emphasis in Wudalianchi Scenic Area this year in order to build up a world-class tourism brand. Its management committee, for example, invested heavily in the upgrading reconstruction of Beiyaoquan (North Medicinal Spring), reconstructed gates of the scenic area, and greened and brightened all landscapes to make night here not dark any longer. Furthermore, for the purpose of scenery-oriented construction of urban roads, tourist roads were reconstructed and upgraded across-the-board within the scenic area, for instance, the road leading to the volcano was turned into a green passage integrating transport, leisure and sightseeing.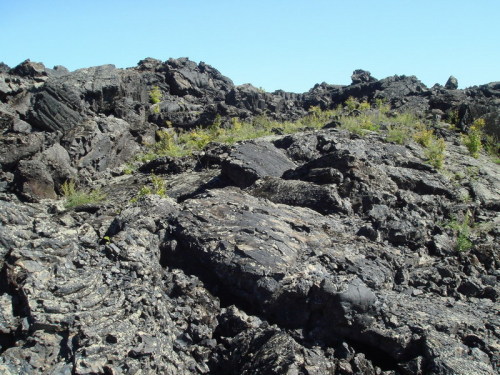 Wudalianchi ---- Health Paradise of Tourists
Wudalianchi has so far become the second "home" of tourists out of Heilongjiang Province. Even thought it is commencement of June, the scenic area welcomed batches of "resident population" who would stay here for three months at most and ten days or half a month at least. The "resident population" resided in family hotels for relaxation and holiday.
Local residents run many family hotels in which tourists may not only take a hot bath but only taste meals cooked by themselves. It was said that Zhang Zhicheng, the operator of Quanhu Hotel, knew the Chinese health care. He said that his family hotel covering 200-plus square meters and ten rooms were often completely packed notwithstanding slack season. This years, he refurbished his hotel and added lots of such programs as massage, cupping and Chinese health care to appeal to numerous tourists. A large number of farmers were on the road to fortune in dependence on tourism resources within the scenic area in recent years just as Zhang Zhicheng did.