Source :
http://www.globalgeopark.org Source: english.chosun.com
Published :
July 1, 2008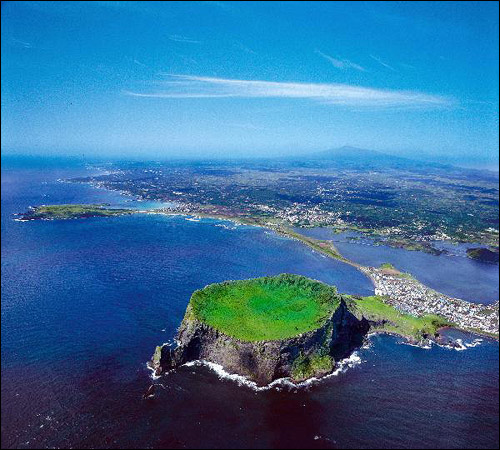 Jun. 27 marks the first anniversary since the Jeju Volcanic Island and Lava Tubes became the first in Korea to be named to the UNESCO World Heritage List.
Prior to being named as UNESCO World Natural Heritage, Jeju had Mt. Hallasan and the Seogwipo coastal area designated as UNESCO Biosphere Reserves in Dec. 2002. Now, it is aiming to win the third honor by becoming a Global Geopark too. Being included in the global network of geoparks will put the island to be on par with the world's most famous destinations.
The Jeju provincial government already formed a taskforce team last year involving experts from various fields and is currently selecting candidate areas for the geopark. To be a UNESCO Global Geopark, the region must not only be beautiful but also have high geological, biological, archeological, historical, and cultural values. There are currently 57 geoparks around the world.