Source :
http://www.globalgeopark.org/
Published :
July 16, 2008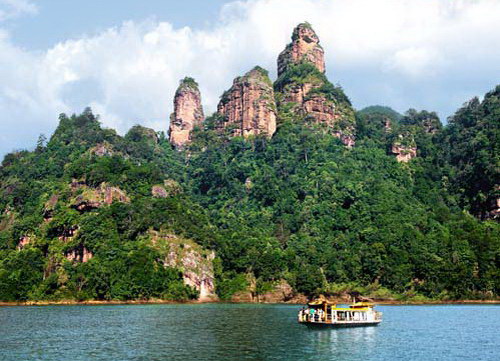 Taining Global Geopark had so far developed the "Geographic Information System (GIS) of Taining Global Geopark" that established the spatial information, statistics and multimedia database related to Taining Global Geopark, integrated the themes including remote sense, map and tourism and realized such functions as spatial inquiry, statistic analysis, mapping output, three-dimensional roaming.

This system, co-developed by the Management Committee of Taining Global Geopark and the Tourism School of Shanghai Normal University, could reflect geo-tourism resources of the Danxia topography in Taining better and provide tourists with needed comprehensive information because it employed the advanced technologies, e.g. GIS, RS (Remote Sense) and GPS (Global Positioning System). This system would be applied to the informationalized routine management of the Management Committee of Taining Global Geopark. Its application would not only help the Management Committee in changing its traditionally static management form into visually dynamic one but also raise the scientific connotation and level of protection, development and management of this geopark, offer better information service to decision-making departments and the public and play an excellent demonstration role.