Source :
Source: www.geoparknaturtejo.com
Published :
July 18, 2008

June was a month for pupils. Several geo-activities were held for them to learn more about Waters, Rocks, Forest, and so on in Naturtejo Geopark.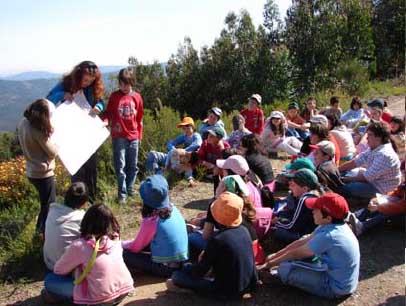 Searching for Waters with such enthusiasm is worthy! 43 brilliant pupils with 8/9 years old from the Primary School from Oleiros found the importance of water for building landscapes and life in a full day of activities guided by Carlos Neto de Carvalho and Joana Rodrigues. This was the final test for a new educational program of Naturtejo Geopark specially prepared for Primary schools. Kids from Oleiros visited the geomonuments around their school and found many examples for concepts they really knew! In fact, it was very easy to explain geological processes like weathering, fluvial erosion, water cycle and the importance of groundwater.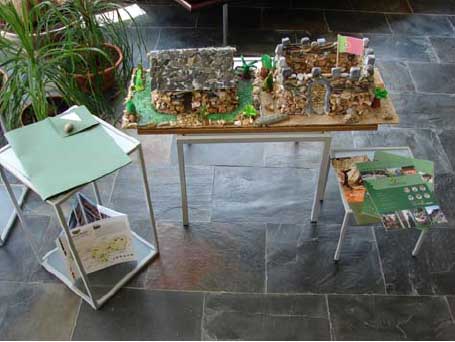 Exhibition of School projects "Geological Heritage of Oleiros". The Oleiros School Association presented in Oleiros Tourism Office the best of Oleiros landscape through the eyes of their young pupils. By the enthusiasm, with so many drawings resulted from the fieldtrips and reconstitutions with local rock pebbles, this was a very interesting exhibition also with work from kindergarten pupils.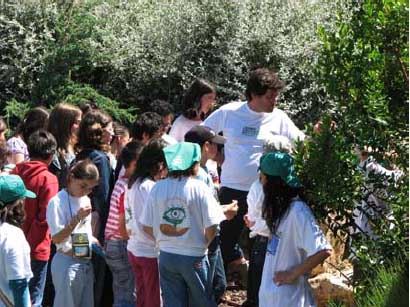 Pupils from Castelo Branco District visit the Past and the Present of their Forest. The annual Meeting of PROSEPE Forest School Clubs was organized this year in the World's Day of Environment. 60 pupils coming from Oleiros, Castelo Branco, Vila Velha de Ródão and Sobreira Formosa, all schools in the Geopark's territory participated in a full day of activities. The morning was reserved to explore the Living Science Centre from Proença-a-Nova dedicated to Forest. This institution offered an explorer kit to all the groups to help their research in the forest. After the picnic there was time to visit fossil Annona-trees in the House of Arts and Culture of Tejo, Vila Velha de Ródão.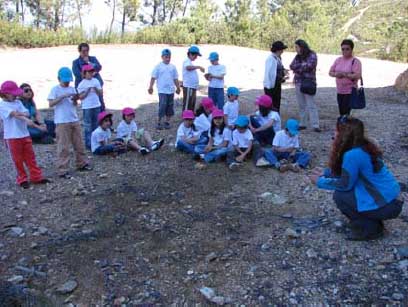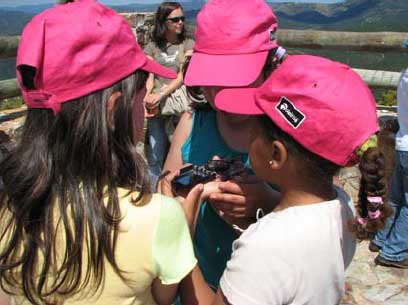 Searching for Rocks with pupils from Estreito and Orvalho. 32 pupils and teachers from the 1st to 4th grade of the Primary schools from the Estreito and Orvalho villages visited their Moradal quartzite mountains to learn more about rocks. The visit started in the old Zebro Quarry where Joana Rodrigues and Carlos Neto de Carvalho show the differences between minerals and rocks, rock types and the usefulness of rock by Man. Then the visit moved to Cabeço Mosqueiro viewpoint to see landform, learn how to use a compass and see the important of geodiversity for human settlement and agriculture.