Source :
http://www.globalgeopark.org Source: www.mearnsleader.co.uk
Published :
July 18, 2008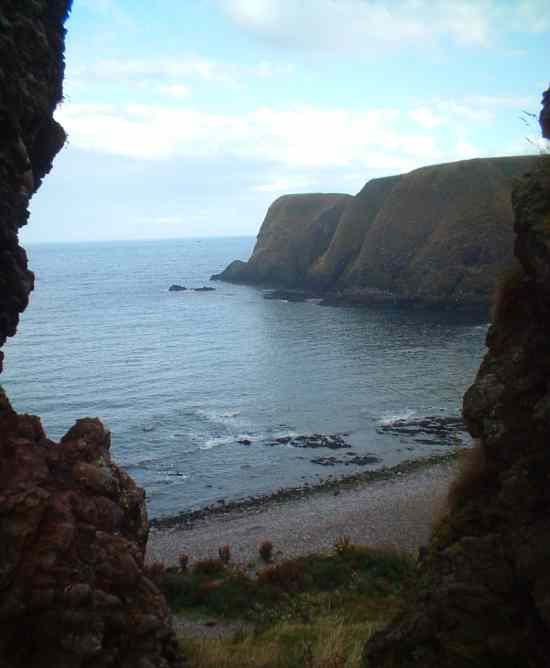 A FEASIBILITY study is now underway to determine whether there may be scope for the Stonehaven area to apply for UNESCO Geopark status in the future.
The study is a joint project funded by the East Grampian Coastal Partnership, Aberdeenshire Council and the Stonehaven Business Association Tourism Group.
Chairman Frank Budd said: "The Stonehaven Tourism Group has been working on a project to identify and mark the location of the Highland Boundary Fault in and around the town, and we realise just how much interest could be generated by the amazing geology we have in this area. There is a huge amount which could be done, not only in Stonehaven, but also along the coast and inland into the Mearns and Angus, to interpret and bring the geology of the area alive for our visitors and residents."
This view is echoed by Elma McMenemy, the locally-based tourism consultant who will lead the study.
She said: "Many people hear the word geology and assume it's something they won't understand, but it's all around us in landscapes, and also in the area's culture and history. For example, the area's geology provided an easily-defensible strategic site where many centuries ago Dunnottar Castle was built, and the special qualities of the cliffs at Fowlsheugh attract hundreds of thousands of nesting seabirds."
It is hoped that examples like these will fire enthusiasm in locals, including those already a part of the tourism industry, as their support will be vital to the success of any Geopark application. Although any application would be well in the future, one of UNESCO's main requirements is the support and interest of the local population, and in particular, tourism operators.
The study will be carried out by Elma McMenemy in partnership with Robert Needham, a recent Honours graduate in Marine and Coastal Resource Management, currently taking part in the Environmental Placement Programme offered by the British Environmental Partnership. Robert's placement is enabled by Ian Hay of the East Grampian Coastal Partnership and the Macaulay Institute.