Source :
http://www.globalgeopark.org
Published :
July 21, 2008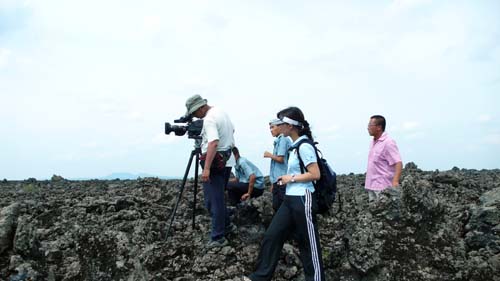 The four-person producing group of the column "World Travel" of CCTV International Channel had a special trip to Wudalianchi Global Geopark for investigating and shooting there.
This producing group planned to produce a program titled Supernatural Wudalianchi. In this context, they would shoot this place from the perspective of unprecedentedly astonishing wonder, stimulating primitive ecology and inspiring volcano mecca, telling the story of Wudalianchi to people throughout the world. Producing this program would give rise to an increase in both influence and reputation of Wudalianchi Global Geopark at home and abroad.