Source :
http://www.globalgeopark.org Source: Taining Geopark Website
Published :
August 5, 2008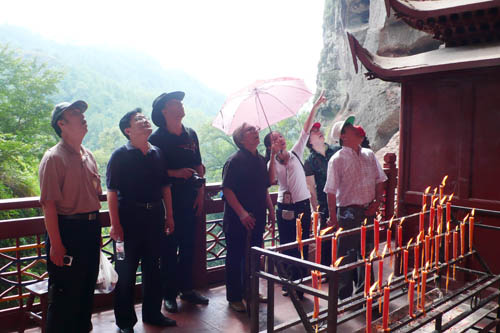 The calligraphic and painterly views collecting group from Beijing Century Celebrity International Calligraphy and Painting Academy got together in Taining to extol Taining with their works in the period July 26-29.

The "Exhibition of Fine Calligraphy and Painting Works as regards Chinese Celebrities' Eulogies on Taining" was one of a series of activities that were planned in Taining to show Taining and promote Tainingtourism by such celebrities as calligraphers, photographers, stamp designers and literary writers in the form of art.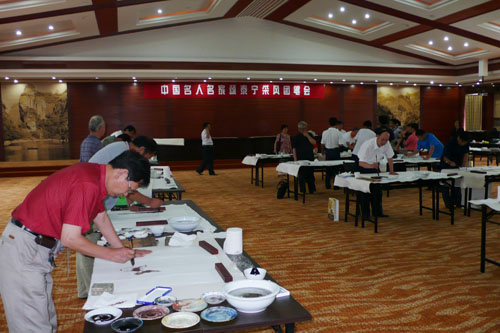 In this activity, calligraphers and painters toured some scenic spots, e.g. Jinhu (Golden Lake), Shangqingxi (Upper Clean Brook), Zhaixiadaxiagu (Great Valley below Village), Gucheng (Ancient City) and Jiulongtan (Nine Dragons Pool) and watched the Meilin Opera known as one of "Taining's three dances". Beautiful landscapes and strong cultural implications won calligraphers' and painters' endless praises and stimulated them to creation.
In the scene of calligraphy and painting performance, artists combined the theme of Taining eulogy and what they saw and felt in Taining tour to start their passionate and improvisational creation. They gave full expression to their recognition and appreciation of Taining's natural and cultural sights by this means.
The calligraphers and painters will create batches of fine works centering on Taining's natural scenery, culture and customs following this activity. These works will be exhibited in Taining in current September and compiled into an album after being mounted collectively by the Calligraphy and Painting Academy.