Source :
http://www.globalgeopark.org Source:www3.u.tv
Published :
August 14, 2008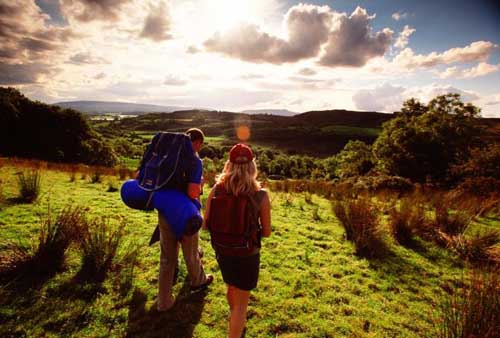 Fermanagh is packed full of beautiful scenery, and the sights, including the marble arch caves, are renowned world-wide. They are part of the Geo Park which now covers about 20 thousand hectares. UTV's Pamela Ballantine takes some time out to experience an eco-friendly holiday.

Jerome O'Loughlin has just started his first season of running Eco Tours in his eco-friendly bus and Lough Navar, which is also part of the Geo Park, is one places people can visit on the tour.
While it is possible to drive up to the top, it is worth travelling by bike and taking your time as the scenery is nothing short of breathtaking.
The near-by Orchard Acre Farm, outside Irvinestown, has only just been built and it is ecologically designed with aspects such as solar panels and a huge tank to capture rain water.
Owner, Teresa O'Hare runs all sorts of courses here like cookery, making crafts and beauty from nature - and most of the produce is either grown on site or bought from local producers.
All visitors get a warm welcome here thanks to the wood-burning stove which heats the property fueled by the fallen trees from the farm. The guest house has sweeping views over the countryside and there is ample accomodation with four en-suite rooms and a self catering apartment.
Prices for Jerome's 3 day Ireland Eco-Tours start from £349, weekend courses at Orchard Acre Farm, Irvinestown start from £285.