Source :
http://www.globalgeopark.org Source: http://www.rednet.cn
Published :
August 26, 2008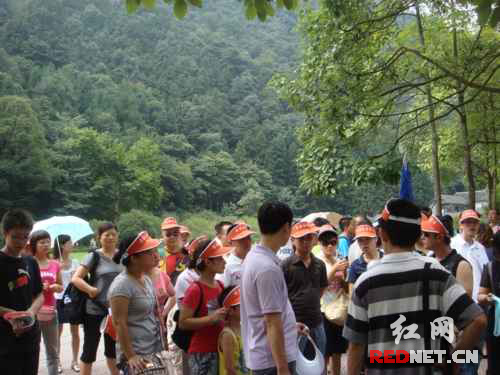 Enjoying the Cool in Zhang Jiajie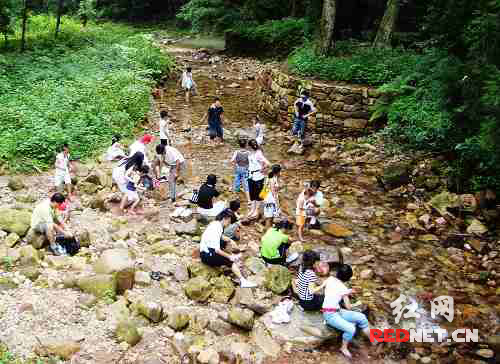 Enjoyment along with brooks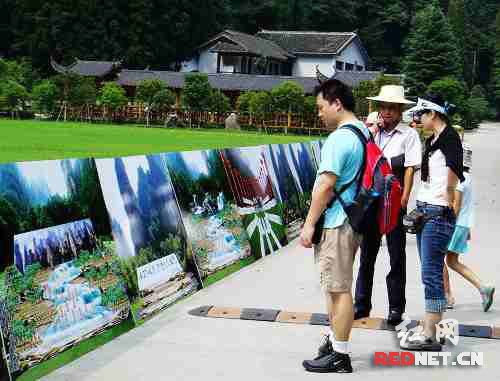 Concern about Tourism Festival



After Games of the XXIX Olympiad was initiated duly in Beijing, tourists was still in an endless stream in the core scenic spots of Zhang Jiajie that is the world natural heritage and the global geopark. Its elite attractions, e.g. Forest Geopark, Jinbian (Gold Whip) Brook, Huanglong Cave and Tianzi Mountain, became a wonderful destination of Chinese and foreign tourists where they can express their love for landscapes and concern for this Olympiad. The statistics showed that its core scenic spot, i.e. Wulingyuan Scenic Spot, received Chinese and foreign tourists of over 20,000 person-times average per day from Aug 8 to 11, just below the daily average person-time before this Olympiad was initiated.
Zhangjiajie, which is located in the region of subtropical zone mountain monsoon humid climate, is an ideal holiday resort that has a high forest coverage and well-protected vegetation. The Zhang Jiajie tourism management sector and the management committees of all scenic areas in Zhang Jiajie launched a chain of events related to civilized attraction creation; moreover, they actively organized the promotional activities of which theme was "watching Olympic games in Beijing and viewing scenery in Zhang Jiajie" in June and July. These events and activities had raised the recognition and reputation further and so attracted volumes of tourists to visit Zhang Jiajie during this Olympiad.
All tourist enterprises stressed their service quality and tourist security, with the purpose of ensuring all tourists have a good time in Zhang Jiajie during this Olympiad. In addition, such tourist enterprises as Tianzi Mountain Rope Way and Wulingyuan International Holiday Village installed high-resolution plasma LCD TV sets in tourist convergence sections. The medal tally of daily games was displayed in the hall of Jingrui Hotel in the urban area in order to enable tourists from everywhere to know the timely progress of this Olympiad and cheer for Olympic games and Olympic athletes.
It is said that the colorful opening ceremony of China Hunan International Tourism Festival 2008 will be held in Zhang Jiajie on Sep. 12. An experienced person of tourism analyzed that the tourism would continue to grow in Zhang Jiajie.