Source :
http://www.globalgeopark.org Source: Sichuan Agricultural University's website
Published :
August 27, 2008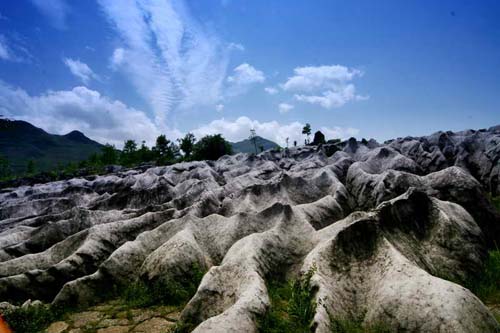 The expedition team of sustainable development from Sichuan Agricultural University to Xingwen Geopark obtained lots of first hand data concerning the geological background, karst landform, geological environment, tourism development status quo, community participation, governmental management and other aspects of Xingwen Geopark from the Stage I field expedition, community investigation, special symposium and so on in the period July 22 to 25. Successful Stage I practice work had laid a solid foundation for deeper and finer progress of their expedition work of the Geopark's sustainable development.
On the basis of careful summary and analysis of the Stage I practice results drawn, the Team initiated their Stage II expedition on Aug 18. This practice activity also involved over 10 teachers and students from Chongqing Jiaotong University and China West Normal University.