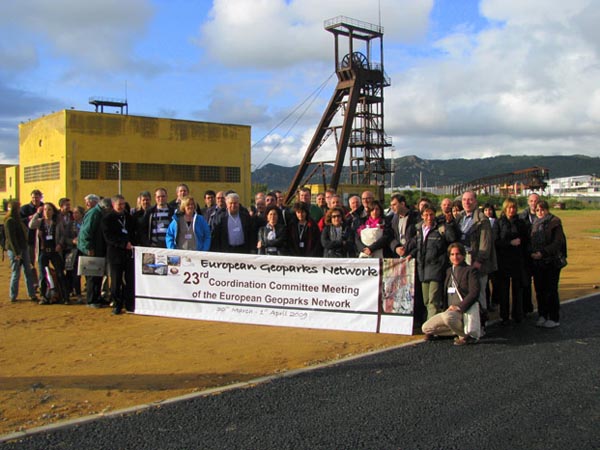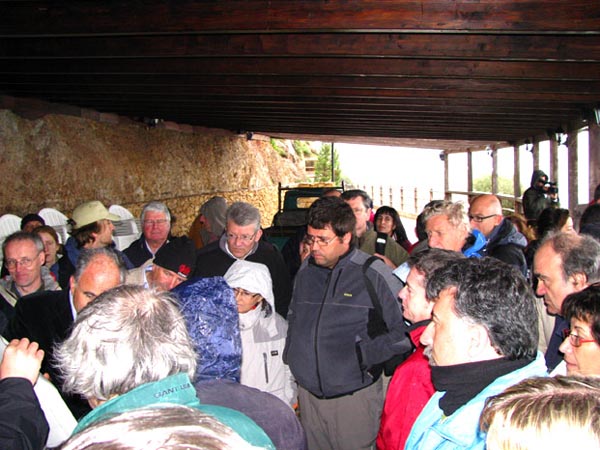 23rd Coordination Committee Meeting of the European Geoparks Network was held from the 30th March - 3rd April in the Geological and Mining Park of Sardinia - European and Global Geopark. The meeting was attended by representatives of all European Geoparks and representative of the IUGS - Vice President prof. Jacques Charvet.
Nickolas Zouros and Patrick McKeever were elected as Co-ordinator and Vice Co-ordinator of the European Geoparks Network for three years (2009-2011) and new four members of EGN Advisory Committee are: Reinhard Mitterbaeck, Chris Woodley-Stewart, Maurizio Burlando and Tony Ramsay.
It was agreed to devise a clear timetable for the application procedure in order to make things easier for candidates and Application Committee as well.
The European Geoparks Network has awarded European Geopark status to the two new Geoparks - Geo Mon Geopark, Wales, UK and Arouca Geopark, Portugal. New published Coffee table book European Geoparks rated very positively by all participants and definitely will serve as an important promotional material for EGN.
It was proposed that Geoparks stimulate establishment of National Geoparks Forum due to better coordination of Geoparks activities at a national level. As EGN becomes bigger and bigger it was adopted to make thematic networks (Volcanic Geoparks, Karstic Geoparks, Coastal Geoparks...) within EGN in order to strength the collaboration among Geoparks on issues of common interest.
Last two days Workshop on Sustainable Tourism was held; many local stakeholders attended and found Geopark concept as new prospects for growth. During the stay all participants met with a number of geological sites, especially with the mines and could really enjoy in unique landscapes of Sardinia.