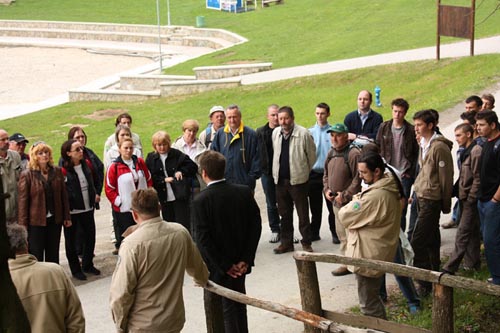 The tenth anniversary of the proclamation of protection of the Nature Park Papuk was celebrated on Thursday 23rd April in Orahovica. The program started with the grand opening and guided tour of new educational trail ˝Ružica˝ from Orahovica Lake to the medieval town of Ružica.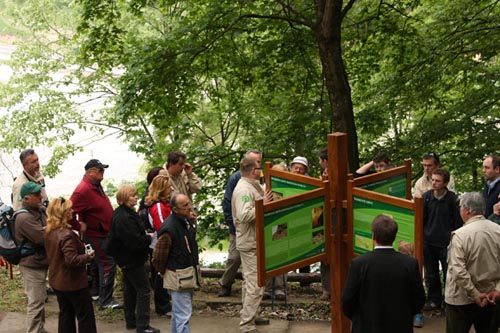 New educational trail (fourth in total in Nature Park Papuk) passes through an old beech forest; the track length is 800 m with built stairs on the steeper parts of the trail and restored spring at the foot of the medieval walls of Ružica fortresses. Educational trail consists of 23 educational panels with contents that explain geological characteristics, forest biodiversity and a valuable cultural and historical heritage of the area. The program continued with a guided tour of archaeological findings from Ružica fortress in the museum and presentation of the new tourist map of Nature Park Papuk in the city center of Orahovica.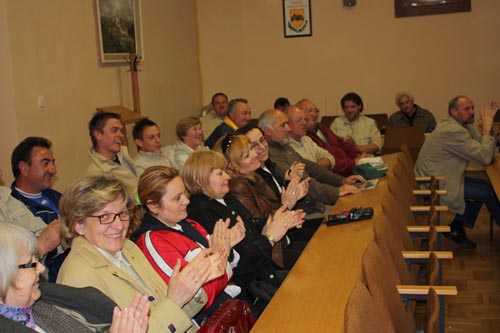 Ceremony of the tenth anniversary of Nature Park Papuk was completed with evening promotion of new publication ˝ Medieval Heritage of Nature Park Papuk ˝ in the hall of public library in Orahovica. The new publication was presented to the audience by Prof. PhD. Hrvoje Potrebica, director of the Nature Park Papuk PhD Ivica Samarđić and the author and project leader Prof. Dorotea Bačić, archaeologist.