22 May - 7 June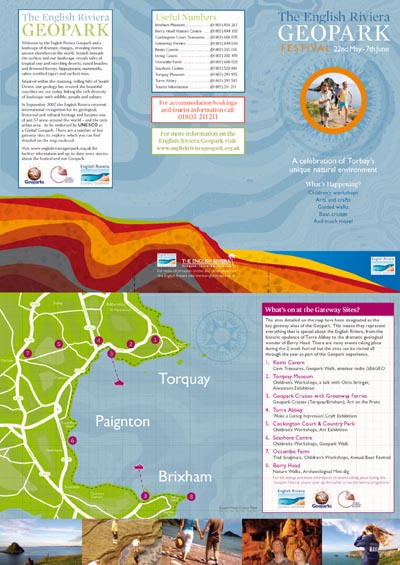 All across Europe, Geoparks are celebrating. Why not join us here in the English Riviera Geopark where we have an amazing range of events taking place. From fun and inspiring activities for the kids to fascinating walks and talks, or if you are feeling adventurous enjoy life on the ocean waves with a Geopark Cruise.
The English Riviera Geopark Festival is part of European Geoparks Week, an annual summer celebration to promote the geology and landscapes of the 34 UNESCO European Geoparks.
For more information download the Geopark Festival 2009 leaflet here (please allow for a slow download - 5Mb file!)
European Geoparks are part of a wider network of UNESCO Global Geoparks.
For more details visit www.europeangeoparks.org