Source :
http://www.globalgeopark.org Source: www.geoparkshetland.org.uk
Published :
June 10, 2009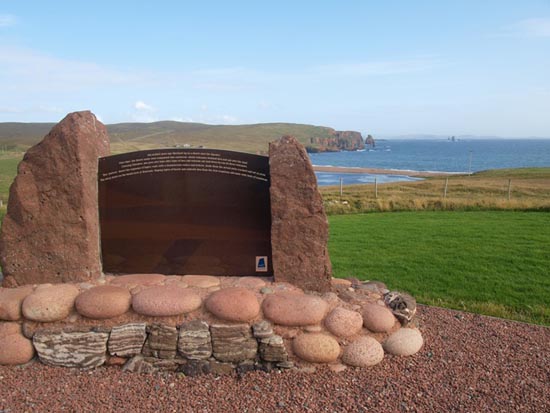 Public Awareness
Since the Geopark Shetland Working Group (GSWG) was established in 2004, Geopark Shetland has continually raised awareness of Shetland's geology and kept the public informed of Shetland's Geopark bid in various ways, such as:
Annual programmes of talks, presentations and workshops on Shetland's geology and the Geopark bid.
Articles on Shetland's geology in local and national publications.
Coverage of Geopark Shetland activities in local press.
Attending local fairs and open days, such as the environment and science fairs.
Holding short courses on Shetland's geology.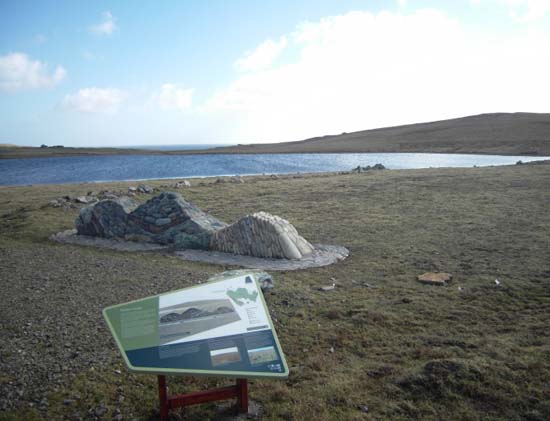 Project Development
Established in 1983, Shetland Amenity Trust (SAT) has managed a number of projects related to Shetland's heritage and culture, including its geological heritage. Since the establishment of the GSWG many projects related to Shetland's geological heritage have been driven forward.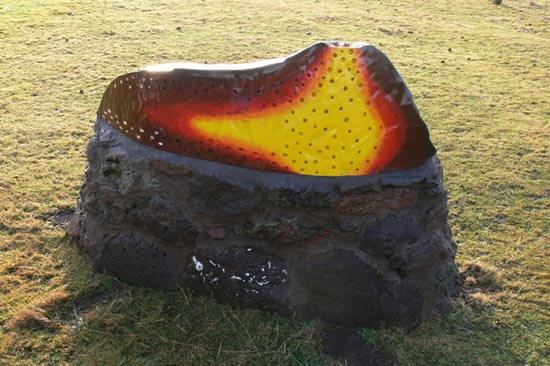 Achievements Include
2009
European Geopark assessors visit. This is the final stage in the European Geopark application. We will find out if Shetland has achieved European Geopark status in September.
Launch of the first in a series of self guided trails. 'Shetland's Volcano' takes visitors on a tour of Northmavine's volcanic past.
Launch of the Geopark Shetland website.
2008/2009
Development and installation of a series of 52 interpretive panels at sites of interest throughout Shetland, including 17 panels with geological interpretation.
2008
2nd European Geopark application submitted, resulting in Shetland progressing to the next stage - an assessor's visit.
Installation of Geoart exhibits at Stenness and Braewick.
Restoration of the Hagdale Horse Mill, the last surviving example of a mill of its kind in the UK.
Creation of geological walls on Fetlar and at Mavis Grind, which introduce visitors to the rocks and geological features of the area.
Survey of all Shetland schools carried out to assess current educational initiatives and where Geopark Shetland could enhance geology and earth science education.
2007
SAT appointed a Geology Project Officer, to act as a project coordinator, develop the Geopark application and liaise with European Geoparks Network.
Shetland geology leaflet developed as part of a suite of 30 thematic and geographic interpretive leaflets.
SAT opened the Shetland Museum and Archives. Find out more about this attraction on our places to visit page.
2005-2006
The GSWG established a political will and community support to use Shetland's geology as a driver for developing sustainable Geotourism and for Shetland to become a member of the European Geoparks Network, including:

Unanimous approval of these aims at a full Local Authority council meeting.
Majority approval at six public meetings held in strategic locations throughout Shetland.
A number of letters of support from various internal and external organisations.

Shetland's first application for European Geopark Status was developed and submitted in 2006. Although it was well received, the EGN identified some areas for development and suggested work in these areas before a resubmission.
Geopark Conferences
Members of the GSWG have attended the annual European Geoparks Conference since 2005, often giving presentations on Shetland's geology and Geopark Shetland to the delegates.