Source :
http://www.globalgeopark.org
Published :
July 13, 2009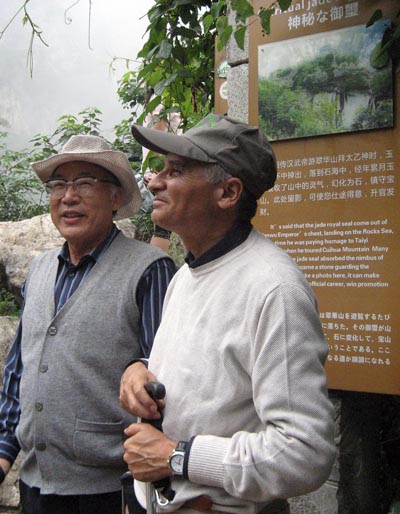 On June 28, experts in geopark, Richard Watson and Pasquale Li Puma, started their second-station field expedition in China, i.e. Qinling Zhongnanshan Geopark in Shaanxi Province, after their field investigation on Alxa Desert Geopark was over.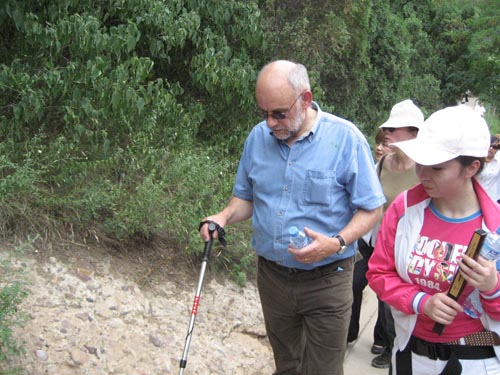 Experts listened to the work report from Qinling Zhongnanshan Geopark concerning its application for a global geopark over three days. They also inspected such scenic zones as Cuihua Mountain, Li Mountain and Taiping as well as Xi'an Museum of Natural History with emphases on the museum construction, indicative and explanatory plate construction, roads, tourist service facilities, application materials and other matters of the Geopark. Meanwhile, experts acquainted themselves with the history, culture and folk customs and practices of the place where the Geopark is located through the visit in Terracotta Warriors and Guanzhong Folk-custom Arts Museum. Moreover, they entered homes of local peasants to gain knowledge of the economic benefit and local living improvement resulting from the Geopark.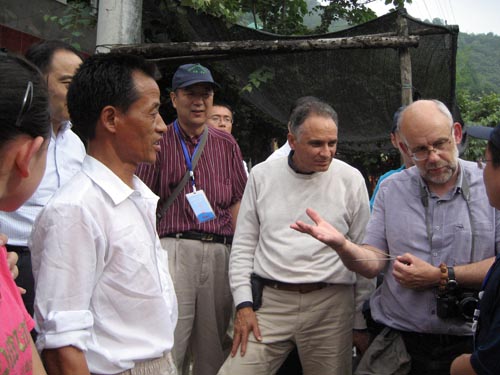 Experts offered proposals for the future development of Qinling Zhongnanshan Geopark in conclusion. In their opinions, Terracotta Warriors and the Geopark should be linked so effectively and closely that the tourism resources can be used to the utmost extent in view of the fact that Terracotta Warriors is an important tourism scenic spot under Qinling Zhongnanshan.