Source :
http://www.globalgeopark.org
Published :
August 25, 2009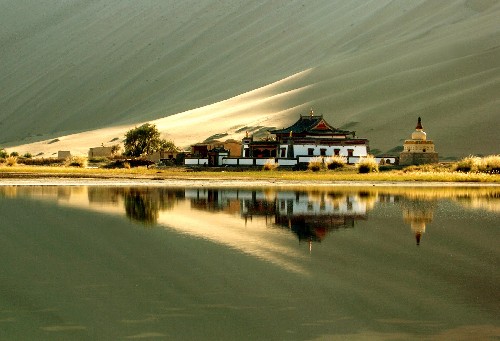 Alxa Geopark

Five geoparks in China and Japan have been newly approved as the Global Geoparks Network (GGN) members.

The Chinese geoparks are Alxa Geopark in Inner Mongolia and Qinling Geopark in Shannxi Province. The Japanese ones are Itoigawa Geopark, Toya Usu Volcano Geopark and Unzen Volcanic Geopark, said Margarete Patzak, coordinator of Geopark Initiative at UNESCO, Sunday.

Patzak made the announcement at the 3rd International Symposium on the Development within Geoparks held at Mount Tai, east China's Shandong Province.

With the five new members, the GGN now has 63 members in 19 countries and regions. China has the most GGN members at 22.