Source :
http://www.globalgeopark.org Source:Psiloritis Natural Park
Published :
September 16, 2009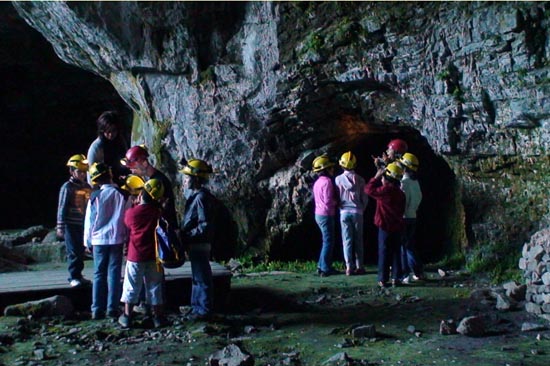 Like every year the Psiloritis Natural Park organized a series of activities for the celebration of the European Geoparks Network Week. The celebration was dedicated to the underground and invisible world of Psiloritis mountains; the caves. In collaboration with local stakeholders and organizations the Park organized and supported exhibitions, talks, educational activities and fests in many places around the park's territory.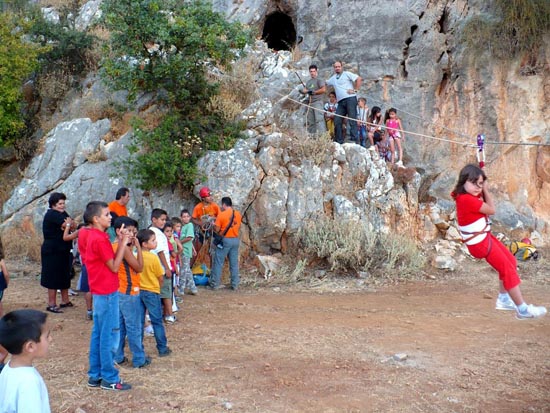 The program is listed below:
Photo-exhibition in collaboration with the Speleologic Group of Crete (SPOK), "the caves of Psiloritis". Anogia 29/7/2009 - 4/8/2009, and Melidoni 5/8 - 13/8/2009.
Educational Program based on the caves of Psiloritis organized by SPOK and Anogia Environmental Educational Centre offered for the kids of Anogia in Idaion Andro cave during the afternoon of Wednesday 29/7/2009.
Speleologic fun in Sfentoni cave, Zoniana, Rethimnon. The Hellenic Speleological Society, the Community and the Cultural association of Zoniana and the Psiloritis Natural Park organized on Sunday 2/8/2009 at the Sfentoni cave a speleological fest with photo exhibition, games, speleological activities, free guided tours to the cave, a talk about the importance of the cave by Mr. K. Paragamian and finally an open air music concert by Mr Manos Papadakis with modern Greek music.
Video show: "Ichor: the blood of Giant" for the caves of Psiloritis, presented by SPOK at Anogia central square on Tuesday 4/8/2009.
Meeting on the environment of Amari area on Friday 7/8/2009 in Apodoulou, Amari, Rethimnon. The Municipality of Kourites and the Psiloritis Natural Park organized an open discussion with three presentations: on the management of water resources by the Mr V. Simitzis, on the caves of the area by the Hellenic Speleological Society and Mr V. A.-P. Agellou, as well as on the environment and its threats by the Natural History Museum of Crete and Mr C. Fassoulas.
Educational Program and Video show based on the caves of Psiloritis at Melidoni central square on Wednesday 13/8/2009 by SPOK.
Many hundred of visitors have seen the photo exhibitions in the different places, which is going to stay for several more days in Melidoni and then continue at the village of Aghia and Garazo. Of great success was the Speleologig fun in Sfentoni village where all kids of the village as well as many visitors experienced the games and speleological activities, while many people attended the presentations and the music concert. We estimate that more than 5 thousand people enjoyed in the different places the celebration of EGN Week in Psiloritis Geopark.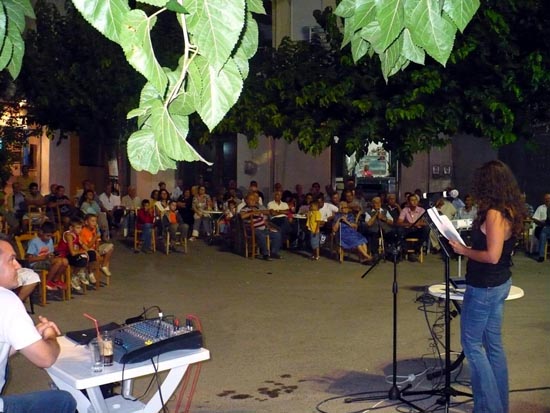 The management Committee wishes to thank the Municipalities of Anogia, Kourites and Geropotamos, the Community of Zoniana, the Speleologic Group of Crete and the Cretan department of the Hellenic Speleologic Society, the Anogia Environmental center, the Cultural association of Zoniana and the staff of AKOMM who have contributed to the organisation and implementation of the various activities.