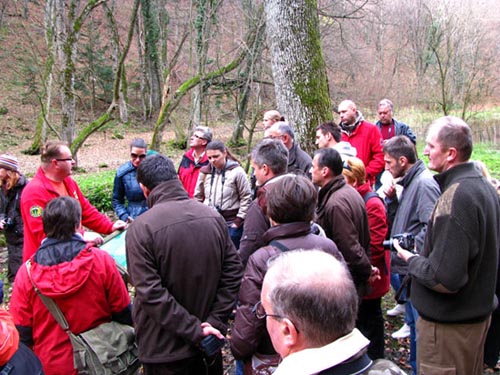 State Institute for Nature Protection, Directorate for Nature Protection and Public Institution Papuk Nature Park organized Conservation Service meeting for all National Parks, Nature Parks and County Public Institutions for Nature Protection.
The meeting was held in Visitor centre in Velika from 24th till 26th November 2009. Lectures and discussions were held on matters of nature protection (agricultural land in protected areas, inventory of natural values, Geoparks, pre-accession funds and the financing method). Also approximately 70 colleagues had an opportunity to meet Papuk Nature Park through one day field trip to Jankovac, Rupnica, Kutjevo wine-growing area and several interesting geosites.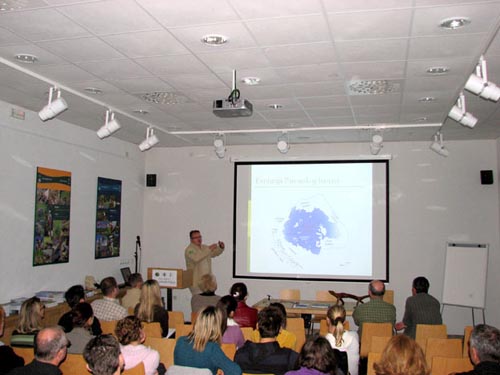 A special part of the meeting was a two-hour Geoparks forum entitled "Geoparks - trend in the protection of geological heritage". During the introductory presentation, colleagues met with the project "Papuk Geopark", the current state of geological heritage protection in Croatia, and the structure and operation of EGN and GGN.
Participants were familiarized with all activities necessary to join the EGN-in, and the examples of best practice and content of application studies. Many park representatives expressed their interest in the protection of geological heritage, and some also expressed a strong desire for the beginning of establishment of a new, second Geopark in Croatia. Interest was increased with the field trip to geosites, where colleagues "in situ" had a chance to see, besides valuable geological heritage, a system of marking, geoconservation and interpretation in Papuk Geopark.