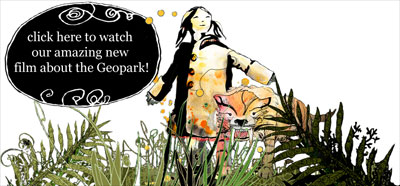 Access to the social networking phenomenon You Tube at local libraries has been opened. The council says this opens the door for viewing the new films which celebrate the English Riviera's Geopark status.
The 'We Love Our Geopark' film, which premiered at Kents Cavern, Torquay, combines animation and live action to trace the unique geology of the area, from the formation of the planet 4.6 billion years ago to industries and the environment.
In addition, there are four shorter films which have been produced by Torbay Library Services with the English Riviera Geopark and Westaway Films, with funding from the Museums, Libraries and Archives Council learning revolution fund.
The council says in response to growing public demand there will be more on offer online as the restrictions are lifted for all customers with an adult membership. Previously the public were unable to access the site, even though the terminals are free for residents to use for up to an hour a day.
People wishing to join can visit their local Torbay library to enrol, and full members can borrow more items but will need to show proof of address.