The Global Geoparks Network links geological heritage sites of international importance, rarity or beauty that are also used to promote sustainable development for local communities.
The Network was created with UNESCO's support in 2004 to encourage cooperation between geological heritage experts and practitioners. It also seeks to promote awareness of geological hazards and disaster mitigation strategies, climate change and the need to manage our natural resources sustainably.
Sites given the Geopark label possess an effective management structure and clearly defined boundaries. They cover a sufficiently large area to permit significant sustainable economic development, primarily through tourism. The Global Geopark brand is a voluntary, quality label and UNESCO offers its support to sites that are part of the Network on an ad-hoc basis via requests from Member States.
The new sites are:
Bakony-Balaton Global Geopark, Hungary
The Bakony-Balaton Global Geopark is situated in western Hungary in the north-western part of the Carpathian Basin of central Europe, surrounded by young fold mountain ranges. Lake Balaton, the largest lake in central Europe, is also known as the "Hungarian Sea".The Geopark highlights the geological values of the region which testify to a rich geodiversity of sharp cliffs and hot springs, volcanoes and basalt columns set against a diverse geological and morphological mosaic of different formations. It has old crystalline rocks from several hundreds of millions of years ago up to more recent formations of rocks including one of the largest Alpine Triassic carbonate successions, which has rich fossil remains. Dinosaur-bearing Jurassic and Cretaceous rocks as well as tropical tower karst can be found here. The former lake sediments include diverse endemic species of molluscan fauna which is unique among ancient lake sediments in the Earth's history. Gorges and karst plateaux feature 700 caves, hundreds of sinkholes, a 9-km-long thermal-water maze under a town and more than 1,600 clear-water springs. Added to this geological wonderland is the legacy of five thousand years of human occupation.
Batur Global Geopark, Indonesia
Batur Global Geopark is centered around an active volcano located in northeast Bali, between of two round calderas, which are large volcanic craters that formed about 22,000 years ago. The volcano belongs to the Pacific 'Ring of Fire' and forms part of a long chain of similar active volcanoes in Indonesia. The area is rich of elements of macro- and micro-volcanic landforms produced by the volcano across several thousands of years. The volcano of Batur is a typical strato-type volcano built up of alternating layers of pyroclastics and lava flows. The two cataclysmic eruptions in its geological history have produced the amazing caldera-walls, the inside of which is today filled with a deep volcanic lake. The active cone of Batur Volcano has erupted at least 22 times since the 1800s. The island of Bali is a place with many natural and cultural tourist attractions, yet the Batur Volcano stands out for its unique geology and grand scenery. From the cultural side, the Geopark showcases very specific local customs related to the Balinese Hindu religion.
Central Catalonia Global Geopark, Spain
The region of the Global Geopark coincides with the 'Geological and Mining Park of Central Catalonia.' It has an extensive geodiversity with outstanding examples from the fields of stratigraphy, sedimentology, tectonics, karst systems, palaeontology, and palaeoanthropology. The faunal content of its sedimentary rocks shows multiple examples of rich diverse life from past geological eras. The best known and most abundant fossils are of marine origin originating from organisms living in warm shallow seas which covered the region 55 million years ago. Geodynamics and mining are part of the Catalan Potassic Basin, one of the largest potassium salt mining areas in Europe. It shows some of the best global examples of sedimentation of evaporite rocks in a dynamic context; these are sedimentary deposits that result from the evaporation of seawater. Mining activity has left an important heritage. The exploitation of halite, commonly known as rock salt, first appeared here during Neolithic times and continued until the time of the Roman Empire. Activities such as kiln and tile workshops using traditional skills are important tourist attractions.
Sanqingshan Global Geopark, P.R. China
The Sanqingshan Global Geopark is a mountain massif in Jiangxi Province in the southeast of China. It is distinguished by abundant geological outcrops and distinctive granite-dominated landforms referred to as the "Sanqingshan Type" granite peak forest landform. The natural landscape, the scientific significance of the area's billion-year history, and its outstanding natural beauty gained worldwide recognition when the site was inscribed on the World Heritage list in 2008. Sanqingshan displays a unique blend of granite geology, landscape and wildlife. The Geopark, provides a cultural history spanning 1,600 years, is an outstanding example of harmonious co-existence of nature and people, influenced by the traditional Taoist culture. The poets rated it as "home of the clouds, a gallery of pine trees and fantastic rocks". Sanqingshan has inspired many painters, photographers, sculptures and is considered to be the cradle of Gan Opera and Folk Barn Lantern Performance.
Media contact: Agnès Bardon, UNESCO Press Service. Tel: +33 (0) 1 45 68 17 64, a.bardon@unesco.org
Below you will find a selection of images to illustrate the four new Geoparks for 2012.
©Claudia ECKHARDT, Abandoned basalt quarry of Hegyestu Bakony_Balaton, Hungary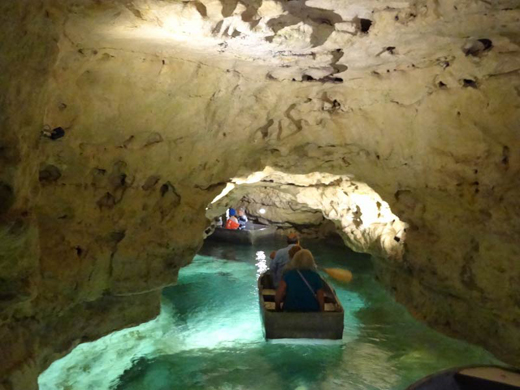 ©Claudia ECKHARDT, Tapolca lake cave (Bakony Balaton), Hungary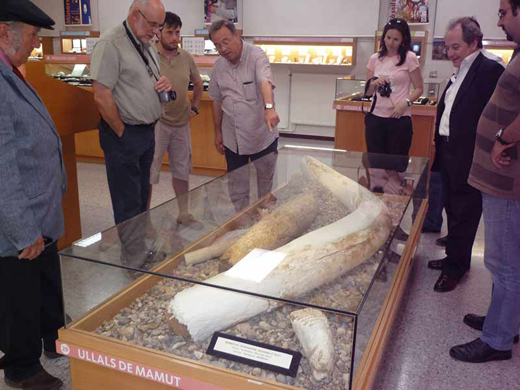 ©Ilias VALIAKOS, Mammoth tooth found in the Geopark, Valentί Masachs geological Museum, (Catalonia), Spain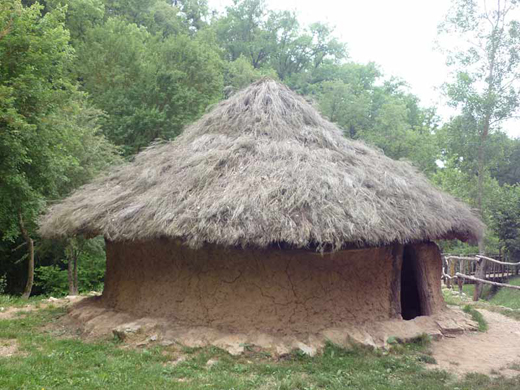 ©Ilias VALIAKOS, Prehistoric park or Moia, housing reconstruction, (Catalonia), Spain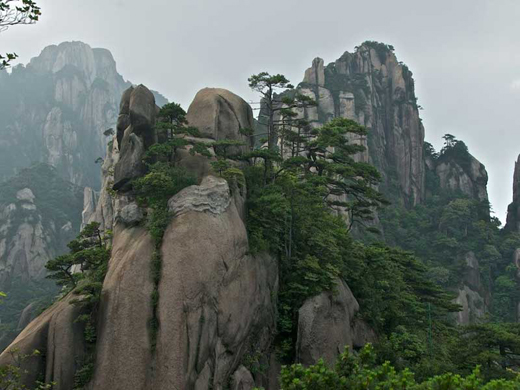 ©Jose BRILHA, Typical Sanqinghsan granite formation named "Oriental Goddess". Sanqingshan, P.R. China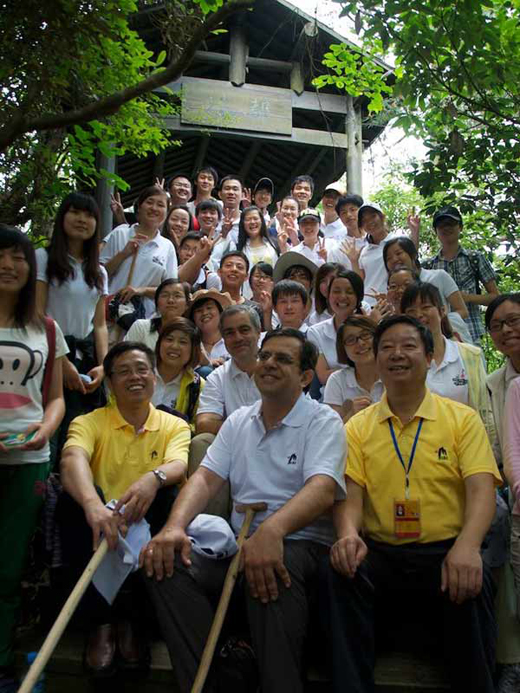 ©Jose BRILHA, Sanqingshan Geopark team., P.R. China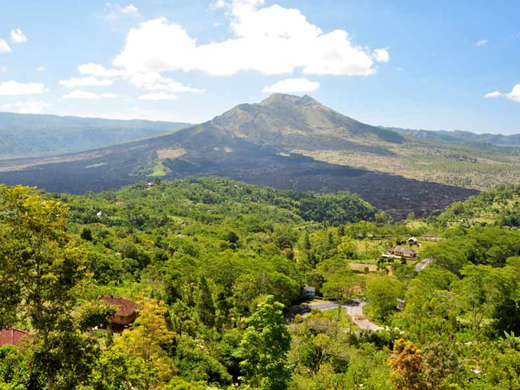 ©Patrick McKeever, Batur volcano on Bali island, 1717m high and today still counts as active (Batur), Indonesia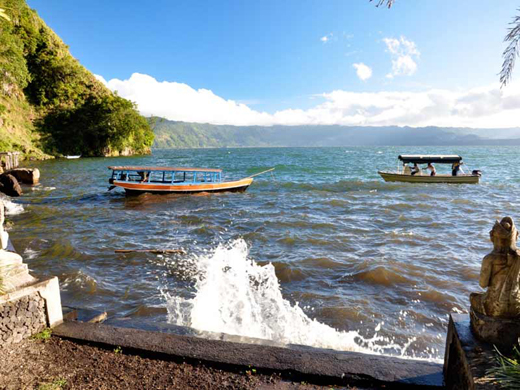 ©Patrick McKeever, Tourism activities in the Batur lake caldera. (Batur), Indonesia