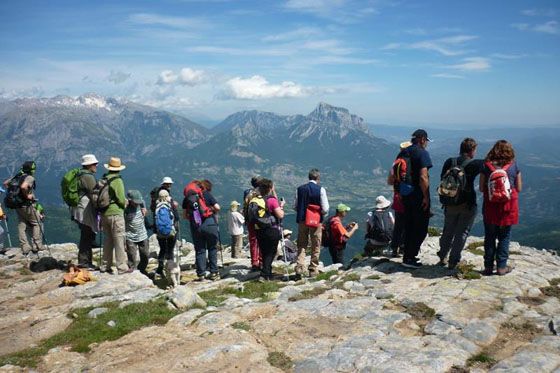 Huesca County Council gave its approval to the unanimous proposal of the Development and Environment Commission for allocating "XVI Félix de Azara Award" to Sobrarbe Geopark.
It stands out from this project, launched at the initiative of Sobrarbe in 2006, the impulse of a unique space starting from its geological value and emphasizing that all infrastructure, programs and activities combine principles of conservation, research and environmental education.
The proposal also took into account the "direct impact" it has on the economic development of the territory by the influence on the living conditions of those who live surrounded by these "sobrarbenses" landscapes, which have conditioned the life forms along the centuries.
From Sobrarbe Geopark we want to participate to all the inhabitants of Sobrarbe, scientific collaborators, Friends of the Geopark and Collaborating Entities for the granting of this important award for our area, model work and joint effort. This encourages us to continue working on the recovery and development of our resources in a sustainable manner.