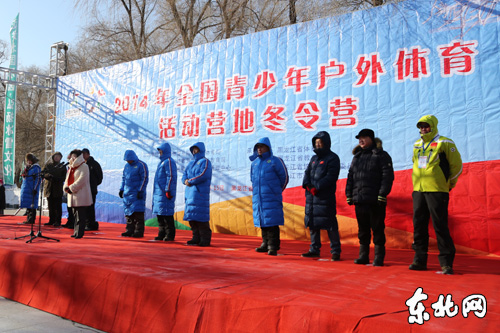 Opening Ceremony(Photo by LI Bo)
On 11th Feb., the 2014 national youth outdoor sports winter camp has officially opened in Jingpohu Global Geopark located in China resort city of Mudanjiang. Nearly 400 representives of captains, coaches and youth from 22 provinces participated in the winter camp. The opening ceremony also showed Figure Skating, Hawking, Fishing and Hunting etc. After the ceremony people experienced the winter wonderland of Jingpohu Global Geopark.
Over the next 3 days, hundreds of youth competed in different games, such as Snow Football, Spinning Top, Orienteering, Snow Sculpture, Dragon Boat Race etc.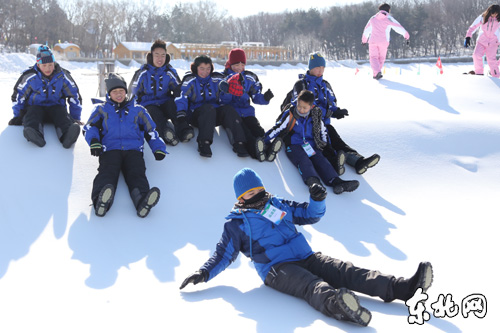 Native youth showing and playing at the Opening Ceremony