Source :
Japanese Geoparks Network
Published :
June 3, 2014
The Asia Pacific Geoparks Network (APGN) – Knowledge Sharing Workshop for Geopark Managers themed "Learning together with GGN Partners" officially opened in Tokyo, the first stop for the joint workshops, on 28 May 2014. Hosted in Japan, Beijing and Hong Kong from 27 May to 2 June 2014, the APGN Knowledge Sharing Workshop is a series of events aimed at strengthening collaboration among APGN members and providing geopark managers with valuable insights into the geopark operations from the perspective of the Global Geoparks Network.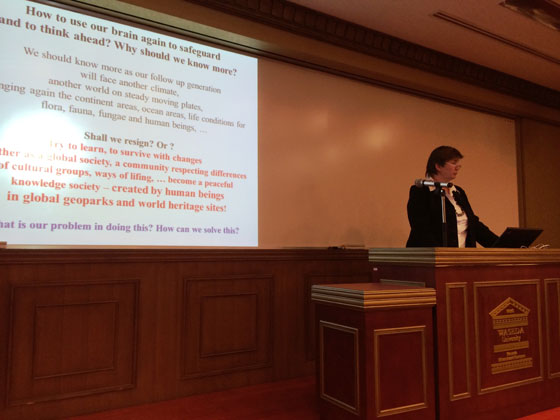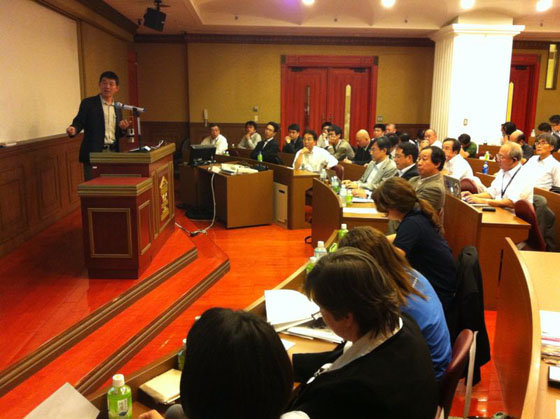 Dr. M L Frey and Dr. K M Yeung shared their insights with geopark managers
During the APGN Workshop in Japan, Dr. M L Frey, from the Global Geopark Bureau, and Dr. K M Yeung, from Hong Kong Global Geopark of China, shared their insights with geopark managers from the Japanese Geoparks Network (JGN) in workshops titled "Overview philosophy of the European Geoparks Network and Global Geoparks Network" and "Basic Considerations of a Geopark Manager", respectively. Other speakers included Mr. Ryuzaburo Furukawa of JGN and Dr. Mahito Watanabe, Dr. Kuniyasu Mokudai and Dr. Toshio Kikuchi, of the Japan Geopark Committee (JGC).

"The knowledge exchange and sharing during these APGN workshops is instrumental in strengthening the partnership between the JGN and the Chinese Geoparks Network," said Dr. Frey. "This cooperation and collaboration has strengthened considerably over the past few years".