"To teach is to learn twice" - science transfer
by a Geopark School of Hong Kong
Hong Kong Geopark is testing a brand-new approach to science transfer, which encourages students to learn and then teach what they studied to younger pupils. This approach to science transfer from peer to peer is intended to enhance youngsters learning and foster their engagement in our geopark schools programme.
In October 2014, one of our geopark schools, Maryknoll Fathers' School, tried a fresh approach to the "Geopark Mentoring Project" after accumulating some previous experience. Student leaders arranged a series of educational activities, including talks, exhibitions, a science experiment and guided visits. They considered the science experiment the most interesting activity and designed their own curriculum for younger pupils.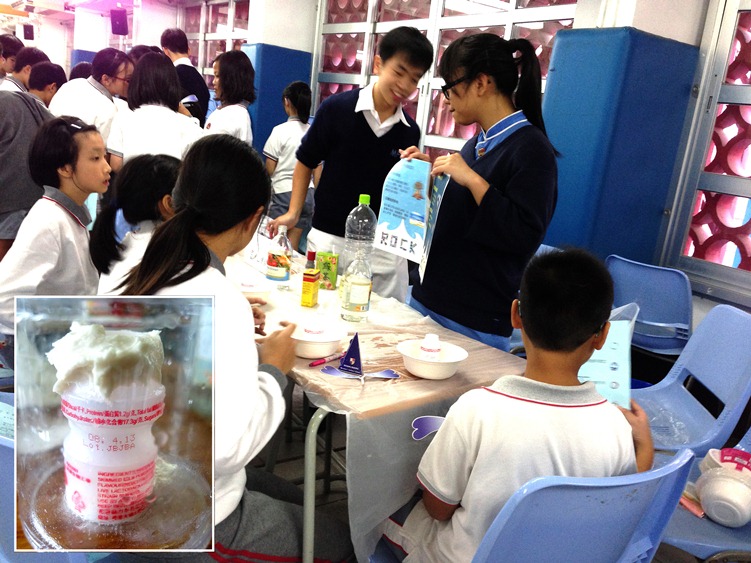 The student leaders used vinegar and soda power to "initiate" a volcanic eruption and used gypsum power to "form" a fossil. The hands-on experiment successfully caught the younger students' attention and sparked their curiosity about earth science.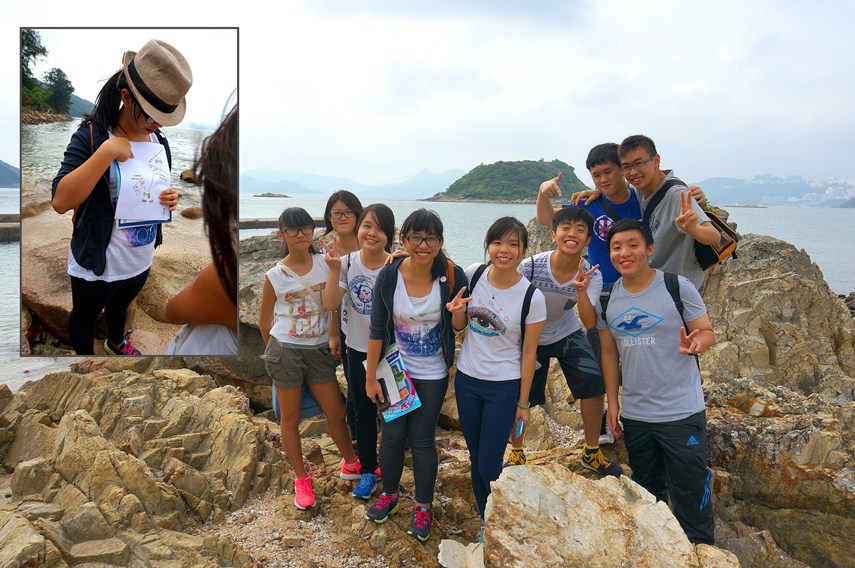 The students worked together to plan and lead the activity, which drew a great response from the younger students and their teachers, who were delighted by the natural creativity of their students.
Through their ongoing interaction with the younger pupils, the student leaders found that they needed to have a deep understanding if they wanted to make things clear to others, and that this "double learning" experience was a great way to build up their own knowledge base.
The effectiveness of the scheme has been remarkable and gratifying, so Hong Kong Geopark is going to expand the programme next year.