Source :
Aso Global Geopark, Japan
Published :
January 28, 2015
As Nakadake crater has become more active since a small eruption happened in November 2014, Aso Geopark hosted a knowledge sharing workshop on the volcano for community to understand clearly about the present volcanic activity and characters of Aso volcano in order to reduce anxiety from community and prevent spreading harmful rumors towards tourism in the geopark area.
Not only the public, administrative officers, firefighters, self-defense forces as well as affiliates in education and tourism industries gathered together to share their concerns on the volcanic activities and discuss its strategies together.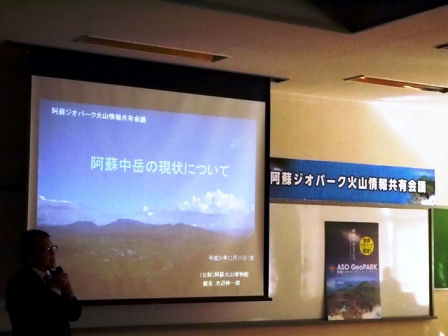 The director, Ikebe explained existing condition of Nakadake crater
A deputy director, Ikeda from Kumamoto Local Meteorological Observatory explained relationship between climate and volcanic activity and gave advice for the community
Shin'ichiro Ikebe, the director of Aso Volcano Museum explained existing condition and characters of the crater while comparing its past activities and its eruption cycle. A delegate from Aso Geopark promotion council also added ideas on volcanic hazards and regional economic development against the harmful rumor related to recent volcanic activities. The council had distributed hazard maps and leaflets on risk and advice of volcanic ashfall to all the participants. While inviting Dr.Watanabe, an advisor for Aso Geopark, and Mr. Ikeda, the deputy director at Kumamoto Local Meteorological Observatory as advisers, the workshop was followed by Q&A from the participants and became a great opportunity to understand activities of the earth and its bountiful blessings for the region, and share strategies among the community to take action together to live in the volcanic land sustainably.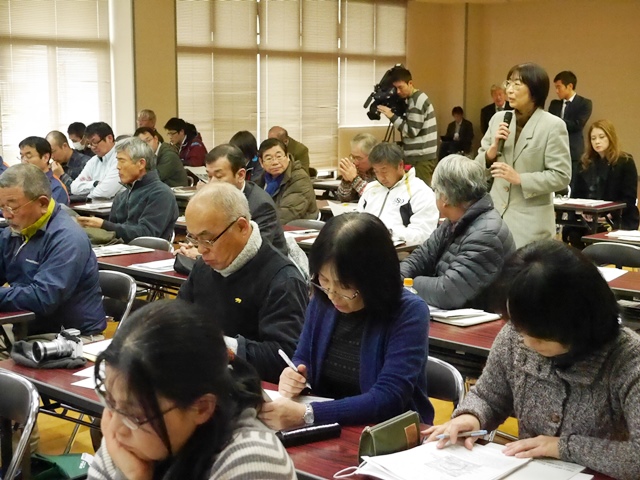 Q&A from participants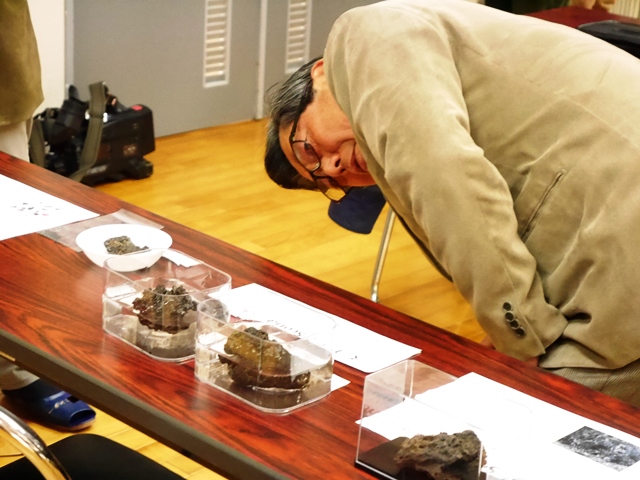 Participants observed volcanic ash and scoria sampled from the recent eruption at Nakadake crater