Last Wednesday, July 1, 2015, the Regional University of Cariri (URCA), Brazil was held possession of solemnity and charge transmission Rector and Vice-Rector. They took over the running of URCA former coordinator of Geopark Araripe, Teacher Ms. José Patrício Pereira Melo and the Vice-Chancellor, Professor Dr. Francisco Ó de Lima Junior. The ceremony was attended by the State Government, Camilo Santana, mayors of the region and the Crato city, church representatives, faculty, staff and representatives of the student body of the university.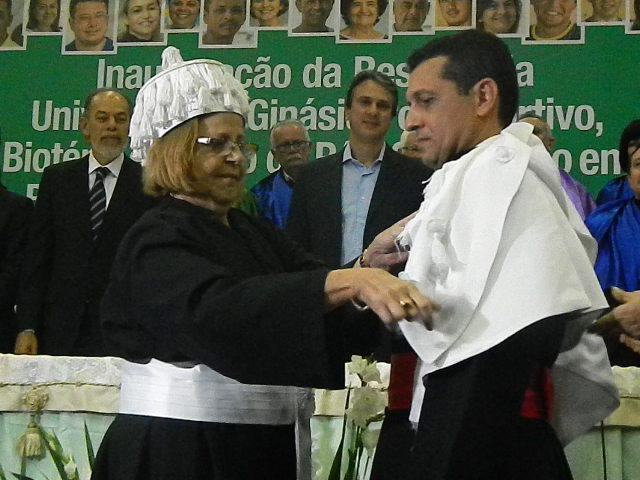 Transmission symbols of Cargo, the Professor Otonite Cortez to Prof. Patricio Melo
The Rector inaugurated with 68% of the votes in the query made to the academic community, Professor José Patrício Pereira Melo has large and important trend within the University, especially in Araripe Geopark. Graduated in Law from the Regional University of Cariri (URCA), Master of Law, Doctorate in Civil Law from the University of Buenos Aires and in Economic and Environmental Law at PUC / PR, was president of the Academic Center Luiz de Borba Maranhao during graduation, highlighting If the student militancy and was a member of the Student Center Directory. In addition, he served as Chief of Staff of the Rectory of URCA, the Rector management Plácido Cidade Nuvens.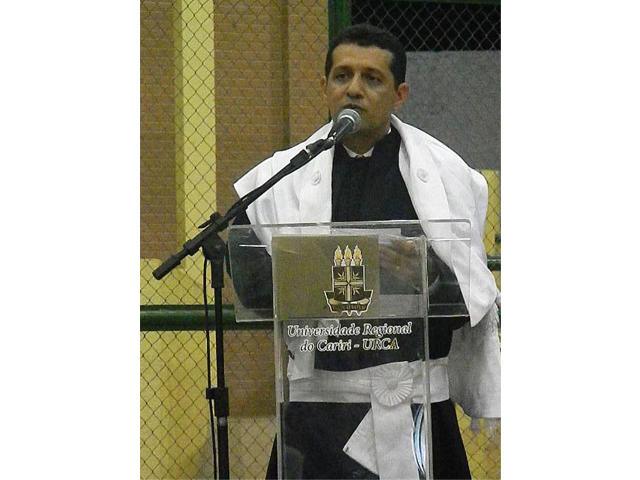 First Rector's Speech
Minutes before his inauguration, in an exclusive interview to the Geopark Araripe Communication Sector, Professor José Patrício made clear the importance of this Geopark has to academia, "being the Geopark the main URCA development project, and he sums without doubts the aspirations of the tripod teaching, research and extension, it means the emergence of global and identity of the area. "His words sum up the engagement of who was involved in fact an administrative trajectory of social and academic responsibility, an important step for formatting the idea of region and territory. "In this new rector, the Geopark will, beyond that role that already exists, prospects for further action," he added.